This contest has ended. But there are over 40 other contests that you can enter. Click here to view our contest listing.

The voting for this contest was determined by the contest committee. An announcement has been made on our Facebook Page.

To get started you will need to create your account. Click here to create your account.

A black and white photograph can leave a lasting impression. The challenge of this contest is to shoot something from nature (such as a plant, seascape, flower or any other natural scene from nature) and show it in black and white.
Edits of photography using software is okay. All forms of photography are welcomed but a photograph must be converted (or originally shot) as black and white to be considered by the committee.

The winners will be selected by the FanArtReview.com Contest Committee. A winner will be announced approximately one to two weeks after the deadline passes. The decision is final.

The winner takes away a $100 cash prize. Second place will win twenty-five member dollars. Third place ten member dollars.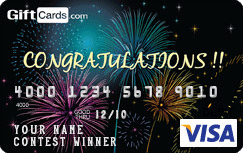 A Gift Card Is A Prize Option
One entry per person. New entries to the site only. If you already posted a work on FanArtReview.com that work is not eligible for a contest.
Deadline: Tuesday, September 25, 2012 at 11:59 p.m. EST.
Click the link above to submit your entry. Members with reservations can use the link provided in their contest profile.
Cash prizes delivered by PayPal. Winners also have the option to choose a Visa Gift Card (US residents only) or Amazon Gift Card (where available).