Contact Us

Join today or login

Home

View

Up For Review

Stand Out Posts

For Sale

Post

Stand-Alone

Book Collection

Que







Contests

For Sale

Traditional Art
A listing of the finest traditional art from artists worldwide. This includes paintings, sculptures and other forms of traditional art.
Photographs
Choose from two types of art. Traditional photographs are photos that are untouched or lightly touched with editing software. Mixed media photographs are art that is created from photographs.
Digital Art
View art created solely on a computer screen. See what can be created when the tools of the modern computer are put in the hands of an artist.




Shop with confidence. All art is sorted by the feedback that it received from reviewers. Find it on our listing and soon it will be displayed in your home or office.

Rankings

Profile

Info
| | |
| --- | --- |
| | |
| | | | | | | | |
| --- | --- | --- | --- | --- | --- | --- | --- |
| Category: | Nature Photography | Posted: | June 18, 2012 | Mixed Media: | None | | |
| | |
| --- | --- |
| | |
To write reviews free membership is required. Please click here to get started. Only four questions are asked to create your free membership.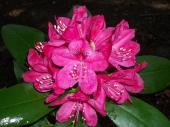 icnpictures
Cindy Booth is a resident of the mountainous region of the beautiful state of KY in the blessed nation of the USA. She is a stay at home Mom of 6 children and happily married wife of 16 years. She received a teaching degree, taught high school science for a few years, but then decided to stay home with her children. She now homeschools and teaches at church. She is a Christian, not a perfect person, just saved by God's grace.
Cindy loves to take pictures, and always has. She satrted with a 110 camera, then a kodak disk, and has gone thru various 35mm cameras. She is now trying to catch up with the "digital revolution".
Cindy has never had formal photography training, but has always thought she had a little bit of "natural" ability because she often "sees" pictures in the scenes around her thus her username- icnpictures.
Cindy enjoys photographing children, landsacpes and nature which she is still learning much about. She has already learned a great de ...


Portfolio | Become A Fan
© Copyright 2013 icnpictures All rights reserved.
icnpictures has granted FanArtReview.com, its affiliates and its syndicates non-exclusive rights to display this work.
Contact Us
© 2013 FanStory.com, Inc. All Rights Reserved. Terms under which this service is provided to you.