Contact Us

Join today or login

Home

View

Up For Review

Stand Out Posts

For Sale

Post

Stand-Alone

Book Collection

Que







Contests

For Sale

Traditional Art
A listing of the finest traditional art from artists worldwide. This includes paintings, sculptures and other forms of traditional art.
Photographs
Choose from two types of art. Traditional photographs are photos that are untouched or lightly touched with editing software. Mixed media photographs are art that is created from photographs.
Digital Art
View art created solely on a computer screen. See what can be created when the tools of the modern computer are put in the hands of an artist.




Shop with confidence. All art is sorted by the feedback that it received from reviewers. Find it on our listing and soon it will be displayed in your home or office.

Rankings

Profile

Info
Reviews from
Food for Thought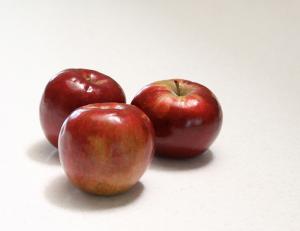 Viewing comments for Page 71 "The Apples"
A collection of food photography
22 total reviews
Comment by

Review Stars


Never seen such shiny apples. I like the light here it creates a good shadow for the subject. The white works well but i am not sure about the composition, i generally find the rule of thirds aplied here would be more appealing. Thanks for sharing.

This rating does not count towards story rating or artist rank.
The highest and the lowest rating are not included in calculations.





Comment Written 28-Jun-2011

21 Additional Chapter Reviews





reply by the artist on 28-Jun-2011

You are right on about the rule of thirds. I appreciate your good review! Thank you.
Comment by

2011 and 2012 Mixed Media Photographer of the Year.
2011 Traditional Photographer of the Year
Premier Artist
Traditional Photographer Rating
Rank: 126
Mixed Media Photographer Rating
Rank: 2
Traditional Artist Rating

Digital Artist Rating
Rank: 11
Review Stars
Rank: 48

That is correct. And a tooth brush keeps the dentist away. LOL Your apples look great. I like the shadows and the white backdrop. They look nice and shiny and with lovely colors. Excellent use of light. Pin sharp as well. Think the balance would be better if you took a bit more off on the left side. Less centered always looks better. Still I like this very simple but effective composition.

This rating does not count towards story rating or artist rank.
The highest and the lowest rating are not included in calculations.





Comment Written 28-Jun-2011

21 Additional Chapter Reviews





reply by the artist on 28-Jun-2011

Hindsight is always 20/20 - the rule of thirds here would have been good, thank you so much! Will go and see if I can do that now. Another's eye is always a great help. Thanks.



reply by the artist on 28-Jun-2011

Did the change and I love it! Just wanted to say thanks!



reply by avmurray on 28-Jun-2011
| | | | |
| --- | --- | --- | --- |
| | | | |
© 2013 FanStory.com, Inc. All Rights Reserved. Terms under which this service is provided to you. Privacy Statement