Profile Thoughts
Renate-Bertodi:

when I was at school, we were given a text and had to paint it- go anyway we liked with it, but it had to be true to the text. GOOD EXERCISE
April 9, 2018 at 6:45AM
Renate-Bertodi:

Easter Monday-- though I like to return the favour when people review me, I was interupted so will have to apologise. will review the next ones
April 2, 2018 at 3:55AM
Renate-Bertodi:

A true artist's work reflects his or her life and thoughts. When a true artist is creating a piece of art, there is nothing else on his or her mind; it is an escape from the real world.
March 2, 2018 at 3:34PM
Renate-Bertodi:

my apologies to friends, something is a bit wrong with my internet and it keeps going back to reviews and spinning up and down, though I have written answers to the reviews and wished to return the compliment. it is jsut not letting me. Hope your work comes up again soon so I can review. So SORRY all of you
January 30, 2018 at 4:47AM
Renate-Bertodi:

THANK YOU TO ALL MY FANART FRIENDS FOR MY PLACING AT number one as artist..
I am so grateful for all your support at all times over these many,many years in which I have been a member of the Fanart site and for the interesting little notes we send to each other. I feel I really know some of you well, and when certain people disappear of the scene I even wonder about them...thank you all again...ps do read my poetry and stories on FANSTORY.Com if you have time..
Renate Fekete
January 6, 2018 at 4:41AM
FanArtReview wrote to Renate-Bertodi: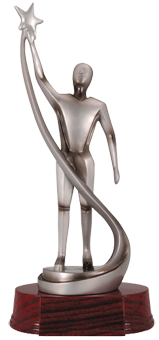 5th Ranked Traditional Artist of 2017!
January 2, 2018 at 2:16PM
Renate-Bertodi:

lost connection so could not review some people, I always try to return the compliment- my apologies.
October 21, 2017 at 5:13AM
MKFlood: Congratulations for achieving to place in the top 5 rankings. I knew you can do it. (Clapping)

January 1, 2018 at 3:23PM