Profile Thoughts
FanArtReview wrote to dalebraatz: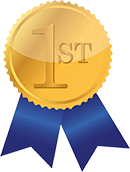 Congratulations! Ice on Sticks is the new Traditional Photograph of the Month!
April 7, 2017 at 12:10AM
dalebraatz: wow what a honor , I want to give a big thanks to " nature rules " for helping promote this image. and for all those who voted in the contest, thank you. this really means a lot to me, it has been a up and down year for me.
April 7, 2017 at 12:01PM
booklotto: Wow, congrats and that picture is stunning! Well done!
April 7, 2017 at 12:43PM
PeglegDeb: Oh good for you Dale! It's a wonderful image and this is a well deserved win. I am very happy for YOU!!
April 7, 2017 at 3:23PM
dalebraatz:

well I messed up and wont be getting a 3rd place trophy but did get some member dollars from Tom, I had been off the computer for a while do to power outage and being out of town so didn't look at my MSGs very well and deleted some telling me of a deadline, my fault. just want to say thank you for the member dollars and all those who gave me great reviews that put me in 3rd place last year. this year is out but maybe for 2018 I can get a trophy.
March 30, 2017 at 10:54AM
FanArtReview wrote to dalebraatz:

After Dark at the Park finished second in the contest "After Dark Photo Contest"
March 20, 2017 at 12:10AM
Sange: Congratulations Dale!!
March 21, 2017 at 8:36AM
dalebraatz: wow what a honor, just got back after a week out of town, thank you very much.

March 25, 2017 at 7:53PM