Profile Thoughts
Paul G.:

I bit the big bullet. I have upgraded my equipment to a Canon 5d Mark III plus 2 new lenses. I am anxiously waiting to try the 150-600mm. I will now carry 2. The othere being a 28-300. I bought a 16-300 for Deb to use with my T4. Going to make an SLR user of her yet.
March 26, 2017 at 10:30PM
FanArtReview wrote to Paul G.: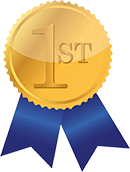 Congratulations! Moonglow won the site sponsored contest "After Dark Photo Contest"
March 20, 2017 at 12:10AM
Sange: Congratulations Paul!
Truly gorgeous and a true "Be Still and Know" moment.
:)
March 21, 2017 at 8:38AM
Paul G.: Thank you my friend. Everything I do is because of Him.
March 21, 2017 at 4:12PM