Profile Thoughts
ducilla:

Happy New Year everyone on FAR!!!!!! I know we are close to the last ones in the world to see this new year but I am willing to work hard to make up the lost time!!!! I hope only the very best for you all!!!...dennis
January 1 at 3:14AM
avmurray: The same to you Dennis.
January 1 at 10:00AM
---
ducilla:

Merry Christmas everyone!..I am wishing and hoping for a year full of wonderful art for you all..Be safe and healthy....dennis
December 24 at 7:02PM
---
ducilla:

A THREE way tie in a current contest that nets the winner 250 BUCKS!.Come on everyone who has not voted yet,BREAK this tie!! Let your true inner artist weigh in on which one you think is the winner in the Reflections contest!!...dennis
September 19 at 5:25PM
Happy Snappy: I think a tie would be fair. 83 dollars is still a lot of money and they are all good :)
September 19 at 6:01PM
webster: Oh, the heck with it- just give the second place winner the prize... ;)
September 19 at 9:12PM
donkeyoatey: Give it to the person with NO votes..just to see what happens....LOL!
September 19 at 9:22PM
---
ducilla:

I want to congratulate both "Life is but a Dream" and "NautilusBlue" for their win in the "Parks in the Summer" contest! Both images are incredible and worthy winners! Way to go everyone who participated...dennis
September 5 at 8:19PM
Therese168: Congratulations! Well deserved. :)
September 6 at 2:25AM
---
ducilla:

I have been creating a few contests lately.I wanted to see if the participation was high enough on FAR for a "expensive" entry and a large win.. I had hopes for a very high level of photography with these conditions.After looking through the entrants the quality of the submissions is extremely good and the contests will be a lot of fun and really "worth" winning..

I will not be participating but my enjoyment is just seeing the high level of photography on this site.Sometimes it seems to be in hiding but at least in the contests it is out in the front of our eyes. I hope you all enjoy and good luck to ALL of the participants!..Also,Thanks everyone for the encouragement ...dennis
August 27 at 12:01AM
Echo7: I will have a look just now my friend. Haven't entered anything for ages...so I'd be happy to participate :)
August 27 at 6:48AM
Happy Snappy: I don't think I'm good enough to play with the big boys lol
August 27 at 7:04AM
Echo7: Course you are. If you need any help on night photography please do ask though. I do loads of it.
August 27 at 9:55AM
Happy Snappy: Thank you that is very kind. I have one I might use for the weekly contest but it's a bit grainy in places so I'm still working on it.
August 27 at 9:57AM
ducilla: Thanks my friends!!

My point in these contests is for EVERYONE to have a chance to see their work in a true forum against the best and the not so good.We all complain at legnth about the "star" ratings being so generic.The contests at a higher level can give ALL of us a chance to see how we are doing .How we are progressing,how we can improve the art of photography..

I know the buy in is expensive but I thought it would give all of the contestants a chance to ...pause....and enter their best work.A chance to learn from the winners and also learn from the not-winners.. We can promote our work to the top of the second page for three days and the cost currently is around 30 site dollars. For a small fee of 10 site dollars you can get five days of exposure and you also get to see the reality of how we all stack up with any single image..A VALUE in my eyes!...

I also want everyone to know the names involved.I want you to know the winners so that you can ask questions,ask about the winners style or technique. As a learning site we need more avenues for considerate interaction.Not the endless diatribe about how the star system fails..I also would LOVE to see at least 100 votes take part in the selection process.We see so much work and so many review it is incredible to me that so few participate in the contest voting. Really everyone,take part,be active in this learning community.We are here for the betterment of all art.ENJOY the process and lets "Occupy FAR"....dennis
August 27 at 12:55PM
avmurray: I just entered your contest Dennis. I don't have one single night shot, and I am not even very good at it, but I will take it as a challenge. I will try to get some when I am here in Greece.
August 27 at 1:14PM
---
ducilla:

I will be gone for a couple weeks again . I am so lucky to live in a area of this wonderful country that offers so much to see without really going that far. I am looking forward to seeing the meteor shower that takes place around the 12th of August across a nice high Sierra lake . Perhaps I can improve my "star" photography with the help of nature and a beautiful summer night? If not then I will enjoy the experience and look at my attempts with my own "starry" eyes..Be safe everyone and I will get to my image replies as soon as I can.Until then please know I appreciate each and every comment on my photography..Thanks and be safe!,dennis
August 5 at 2:51AM
sarnewfie: Cannot wait to see the pics you post from your trip! Be safe!
August 5 at 12:12PM
---
ducilla:

I leave tomorrow for a nice long trip into the North-West US.. I am really looking forward to the peace and quiet and all of the incredible scenery that surrounds that area.. I hope everyone stays happy and healthy for the next few weeks!..See you soon with perhaps a few new images...dennis
July 11 at 3:48PM
avmurray: Have a nice trip and take some fantastic photographs
July 11 at 3:55PM
donkeyoatey: Bring back pictures to share, for those of us who can't get away just now!
July 11 at 11:02PM
fila4: Best wishes on your trip and the peace and quiet. Always a good thing.
July 12 at 1:34PM
P W RYAN: you've been busy creating contests; welcome back! :)

July 31 at 8:33PM
---
ducilla:

I just returned from a trip to the ranches of the central part of Nevada,, It was a wonderful week of livestock and totally wonderful people,and of course NO internet or cell service (to speak of at least)..

I was thrilled to see my book"A morning Has Broken" was approved for a "Diamond Seal".. This committee is one of the toughest around and after being rejected for my last submission I am on cloud nine to see this book with its seal..Thanks to all of the reviewers and the committee members...dennis
May 14 at 7:50PM
---
ducilla:

I would like to thank FAR 's contest committee for choosing "A star is born" as the "seeing green" contest winner..

I also want to thank everyone who left a comment You are all the reason this site works and you are also the reason it will continue to work. I am completly humbled by your responces! !!! thanks seems like a weak way to express my thoughts...dennis
March 20 at 8:57PM
pzoette: Ah, some of us know how to vote for winners :)
March 24 at 4:50AM
---
FanArtReview wrote to ducilla: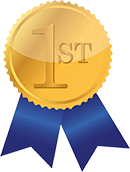 Congratulations! A Star is Born won the contest "Seeing Green Photo Contest"
March 16 at 12:10AM
foureyes: Well done!
March 16 at 12:17AM
helvi2: Congrats Dennis, your green image was stunning! :o)
March 16 at 12:25AM
avmurray: Congratulations Dennis. It is a fantastic photo.
March 16 at 3:14AM
fila4: Alright! Congratulations!
March 16 at 9:13AM
P W RYAN: congrats Dennis!

March 16 at 9:19AM
chrissie.: Many congrats! It's a stunning photo.
March 16 at 12:09PM
obriej01: Congratulations! Beautiful pic!
March 16 at 12:15PM
suffolkbrian: well done dennis,well good shot this..brian
March 16 at 2:01PM
suffolkbrian: well done dennis,well good shot this..brian
March 16 at 2:01PM
hekartstudio: Congrats! You really saw green-HEK
March 16 at 3:37PM
phil1950: Congrats! Dennis well donee.
March 16 at 5:03PM
filly421: It's a wonderful photo. Congratulations.
March 16 at 7:48PM
fotofriend: Heartfelt CONGRATULATIONS Dennis! I really liked this shot from the moment I first saw it. Well done and well deserved win!
March 16 at 9:36PM
icnpictures: Great shot- Congrats! Cindy B
March 20 at 6:25PM
---
ducilla:

Happy Valentines day to all the great members of FAR!!! Enjoy the ones you love today!!!It is the people in our life that shape not only our personal world but our art. Let the beauty of life wash over you and yours today...dennis
February 14 at 2:07PM
Keri Harrish: Happy V Day to you! You're right, it is the people in our life who help shape us.
February 14 at 2:24PM
Sinbackkk: Happy V day,Love ya Deb...
February 15 at 6:29AM
Echo7: Love ya too Deb
February 15 at 2:39PM
---
ducilla:

As we wander into a new calendar year I always seem to get a bit lost in what was before I really look into what will be.. I look at the New Year more as a Thanksgiving time than a renewal time. I am thankful for great friends that I have never met,I am thankful for the many brief encounters with folks that think very similar to me. It is this interaction that pushes the human spirit to achieve beyond its mediocre comfort zone. So I guess I am really trying to thank everyone here at FAR for the wonderful moments of clarity and friendship that have been offered and accepted this year!!!

I can now look forward to a bright and hopefully happy (and healthy )365 days of new encounters with all of the great people that infest the pages of FAR,New and Old alike....HAPPY NEW YEAR EVERYBODY!!!
December 31 at 4:20PM
Flight_of_Raven: Happy New Year, Dennis! I wish you the best of luck in tracking down your photo opps, and I hope I get to view lots of your new work!
December 31 at 8:07PM
Michael Collier: Best wishes for a great New Year Dennis.
December 31 at 8:57PM
donkeyoatey: Happy New year..and the best to you and yours!
December 31 at 9:48PM
NinaDd: Yes, happy new year!
January 1 at 12:56AM
---
ducilla:

I want to wish all of the wonderful,talented artist here at FAR A joyous Holiday season!..Your comments and reviews have continued to encourage and challenge all of us to produce even better work! THANK YOU ONE AND ALL...dennis
December 23 at 2:39PM
digitalscud: Many thank 'dennis' for congratulating me on my first ever win with my 'Multi Colored Wheel' picture. And especially nice coming from someone so talented like yourself, a 'Level 5 Pro'. It was very kind of you to take the time to congratulate me. Hope you and your family have a lovely Christmas and a very happy and prosperous 2012 New Year.
December 24 at 6:44AM
---
ducilla:

I would like to wish everyone in the United States a wonderful Thanksgiving! And to all of the rest of this wonderful community I wish for you the spirit we have for a day of thanks ..Enjoy your world wherever you are..Happy Thanksgiving!!..dennis
November 24 at 2:06AM
Flight_of_Raven: Happy Thanksgiving to you as well! Have a wonderful day!
November 24 at 3:27AM
P W RYAN: Happy Thanksgiving Dennis!
November 24 at 7:37AM
Echo7: On behalf of all the British People...I would like to wish them all another cold bloody day with overcast skies & pouring rain.
November 24 at 9:57AM
Echo7: Damn....i sounded angry there...noooo. I just meant that i was celebrating another miserable day.

But for all the Americanas here. Happy Turkey Eating Day =D
November 24 at 9:58AM
ducilla: LOL..Its OK to be angry as I am watching real football and eating like there may be no food tomorrow!.. No matter how or where we live it is days like this that give "joy to the world" meaning! Happy Thanksgiving everyone!..dennis
November 24 at 2:23PM
LowRider: Now I have no doubt-----Echo been miserable and steeling my dam turkey's----
November 24 at 8:57PM
Betty517: Happy Holidays!
December 23 at 2:42PM
---
ducilla:

I have just returned from a extended trip into the natural wonders of the western US. I return with a renewed appreciation of how incredibly lucky we are to live on a planet with such wonderful natural beauty. Of course the fact I am a photographer helps me to "see" this beauty over and over again so the experience can be extended beyond the moment...Dennis
August 1 at 6:49PM
donkeyoatey: Welcome back..and I can't wait to see the new shots! We are indeed lucky to see so many natural wonders!
August 2 at 3:02PM
hekartstudio: Sieze the moments. "The days that are still to come are the wisest witnesses" (Pindar). You achieved much and the future holds many possibilities-HEK
August 3 at 3:27AM
Jorge Gaete: Welcome back, I just got back myself. Congrats and you are right, the best is yet to come.
August 10 at 5:49PM
MKFlood: hey ducilla, i personally want to welcome you aboard the football traditional art(no photo) contest that you reserved. i cant wait to see what your work that will be entered in here! i just didnt know who and if many would enter this contest that i am challenging, but again i want to thank you for your participation.
November 6 at 8:51AM
---
ducilla:

I have been gone for a week and am just now back to see that my wonderful grand daughter "Maddy" was voted the winner in the "Too Cute" contest! I want to thank everyone for their votes and the wonderful comments.. I am humbled!..Dennis
April 24 at 1:23PM
Pat Christensen: Wonderful work! Congrats a lovely image well earned! :)Pat
April 24 at 3:27PM
P W RYAN: congrats - and congrats on the pet contest win! Knew that was the one as soon as I saw it :) Cheers!
April 25 at 9:51AM
MadoriKind Images: It was a very cute photo!! Good work! Congrats!
April 25 at 3:35PM
PixelArtisan: Dennis, how in the heck did you fool the judges into giving you a win??? There goes the neighborhood. Okay, I have to admit...it is a beautiful photo. This dog definitely has an expressive face. Congratulations. Now, you will have enough cash to promote my stuff. LOL!! Russ
April 25 at 8:10PM
ramonafrances: I appreciate the comments and encouragement you penned at my site so I decided to visit yours. I see that you are a landscape photography with a lot of diversity - which makes it fun to scroll through. I had a few ohhs and ahhhs.
July 6 at 3:45PM
---
ducilla:

Has anyone else seen the fuel prices lately?..I just filled up my truck and (its diesel..) the fuel was 3.52 a gallon!!! This might severly crimp my travels this year...Hope it is just temporary...
January 6 at 7:33PM
fila4: It isn't that high here yet but it has been rising again. I hear them predicting again it will be $5 a gallon in the near future.
January 8 at 1:28AM
DeeZ: Its running about $2.86 a gallon here in SC, USA come on down! =D
January 9 at 10:56AM
seshadri_sreenivasan: Crude oil is likely to hit$100 in the very near future. Brace yourselves for for a steep rise in overall cost of living!
January 11 at 8:14AM
kaikai: I'm going to bike to work as long as there's no snow.
January 11 at 4:50PM
Caroline1127: I agree the prices on gas have raised very much I hope this gets better! =) -Caroline
January 16 at 7:36PM
Budonner: if you purchase a lot of fuel, or have some extra money, you may want to consider a FUEL CO-OP purchase. This is a place where you can buy as much fuel as you want today (say 2,000 gallons) and pay today's price (3.51 you say?) and they will let you take it out as you need it. you are thus insured against 5.00 gas, at least til ur 2,000 gallons is gone. i think its a great idea, i just don't have that kind of money laying around. how's that for FAR networking perks?
January 19 at 3:18PM
avmurray: Congratulations ! Two 1st places in one week is incredible. You must be very pleased. A worthy winner of both.
:)Annie
April 23 at 5:04AM
donkeyoatey: Congrats on both the wins..what a well deserved honor! Donkeyoatey
April 23 at 8:29AM
---
ducilla:

Here on the west coast of America we are among the last to see the new year in!..(.Well except for a few wonderful tropical Islands ,of course!)... With that the champagne is gone and the celebration is over,time for these eyes to shut on 2010 and open up in 2011!..Good night,God bless,Be healthy and Happy New Year!..(God knows we deserve it!.)..Dennis
January 1 at 3:46AM
P W RYAN: Happy, healthy New Year to you Dennis!
January 3 at 9:23AM
---
ducilla:

I want to wish everyone here at FAR the very best of this holiday season..Weather its Christmas or any other wonderful event that is being celebrated I only want to say I hope everyone has a happy and healthy New Year !..Enjoy life and share that enjoyment with others!...Dennis
December 23 at 1:48PM
Pat Christensen: A very Merry Xmas to you and yours as well. Pat
December 23 at 3:23PM
fila4: The best of the Holiday Season to you and yours as well. Cindy
December 23 at 6:12PM
LowRider: Singing you a song so sit back with your TBC and it might be bearable---
December 24 at 9:54AM
kanagraj: Dear we wish you and your family a Merry Christmas.
December 24 at 11:10PM
raman y: hello DUCILLA...I hope we can be friend...I just started to become a photographer and I am still blind .hope you can help me...
January 4 at 10:28AM
raman y: wish you a happy new year 2011.
January 4 at 10:29AM
---
ducilla:

I would like to thank all of the artists that participate in the site contests.. It is a lot of effort and requires a fair degree of work to prepare a art work for a contest. Most of the contests posted are "blind" type so many of the artists dont really get the recognition they richly deserve.The diverse nature of the contests tend to strech our comfort zones a bit and can be a bit daunting. Many thanks to everyone!..Dennis
November 10 at 11:07AM
donkeyoatey: Aww..you are so nice..I will be the first to say "thanks"! Donkeyoatey
November 10 at 12:56PM
webster: Congratulations on winning the Water In Movement contest! Very well deserved, and, since I started it, I wanted to say thank you for your participation as well. Great photo!
November 10 at 7:25PM
JENNIFER PARKER: Dennis,
Thanks for the inspiring message!
Jennifer
November 14 at 9:29PM
Flight_of_Raven: Well thank you. Maybe one day all that "stretching" will pay off for me..
November 15 at 11:30PM
Ramesh19: Thank you Dennis! Wish you a Great Season and A Highly Fulfilling 2011! Ramesh :)
December 23 at 1:08AM
deb552: Happy New Year's and best wishes for a great 2011! I used your Joy to the World for my lastest poem and it was the perfect fit. deb
January 1 at 1:07AM
---
ducilla:

Hello all ..
I am off in the back country for a couple weeks..I will be back before the landscape contest to try and check the entries .. Sorry about the close timing on that!,...I will get all my responses caught up then as well..See Ya!!!! Dennis
June 25 at 2:35PM
sam clifford: Thank you for your comments and support. Sam Clifford
September 26 at 7:36PM
---
ducilla:

Happy mothers day to all of those wonderful women in our lives!.. A great day to honor the insane amounts of time they spent to shape us..Thanks Mom's... Dennis
May 9 at 12:27PM
---
ducilla:

Maddy comes home tomorrow..I am in awe at the total dedication of the nurses in the Neo-Natal Intensive Care Unit at Renown Medical Center!.. A "perfect storm " of emotional support for childlike adults and wonderful tiny children that require so much from so many!.. Ten cheers for you all!!!!! And a very heartfelt thanks for all of the wonderful ,positive and uplifting thoughts and words from so many people on this sight.Prayers and hopes all working together to bring one tiny individual home for the first time!... OH,and a happy grandpa!....Dennis
May 5 at 11:49PM
P W RYAN: Terrific news Dennis!!! :-D
May 6 at 9:24AM
Lucien van Oosten: Dennis,
That is awesome, take care and enjoy your Grandchild, nothing in the world like it.
cheers!
Lucien
May 6 at 9:37AM
PhotoTherapy: What wonderful news. :) She is one blessed little girl to have such a caring family. May God watch over you all.
May 6 at 11:39AM
LowRider: This is such great news Dennis!! I know Kaitlyn has to be ecstatic!
May 6 at 12:02PM
donkeyoatey: That is indeed good new..I am very happy for you and your family! Donkeyoatey
May 6 at 4:28PM
ducilla: Thanks everyone !!!!!!!!!!! Kait and Maddy are doing just fine and happy at their home!..Of course Grandpa needs to spend a bit of time over there!..lol..Dennis
May 7 at 12:13AM
PipesLine: Hi Dennis: Thanks for the note of encouragment, appreciated, John
May 10 at 2:47PM
---
ducilla:

I seem to be talking a lot inside this little box lately!.. I want to thank everyone for the reviews on my recent posts .. I have not had any time to write my "thank yous" but I will !! Just going to be a bit behind until my granddaughter is out of the hospital.. I will also get caught up on some reviewing as well as soon as I can..Thanks again for being patient about these things..Only a bit longer I am praying...Dennis
April 20 at 1:02AM
MoonWillow: Good to hear from you again, Dennis. I thought you had left us :) I wish you all the best with your granddaughter, and by all means, take care of the important things in life first. Keep us posted. Take care, and good luck to you and your family. Shawn
April 20 at 12:16PM
donkeyoatey: Congrats on the win..great shot, and well deserved! Donkeyoatey
April 24 at 9:22PM
ducilla: Thanks Shawn And DonQ.... I appreciate the thoughts....D
April 25 at 7:41PM
SCTaft: Dennis, keep me in the loop about your time in Phoenix. I'd really like to get up there and visit. Do you have a date on that yet? Scott

May 5 at 10:10AM
---
ducilla:

I want to say my heartfelt "THANKS" for all of the prayers and good wishes that have been shared with me and my family!.. Maddy is doing well and was taken off of oxygen today and is breathing on her own..A huge step toward becoming a subject of her grandfathers camera!.. Thank you all!!!! Dennis
April 18 at 10:55PM
fila4: That is great news especially for you and your family. A big relief and I hope her mother is doing well also. Have a great evening.
April 19 at 12:41AM
ducilla: Thanks my friend!...D
April 19 at 12:59AM
seeya: This is just the beginning. You will be enjoying years of taking photos of this little beauty. And who knows, she may turn the camera on you! Sandy
April 19 at 1:09PM
P W RYAN: That's very good news Dennis! Congratulations to your family :-)
April 19 at 2:31PM
donkeyoatey: I am so happy for you! Donkeyoatey
April 19 at 7:41PM
ducilla: Thanks everyone!!! I am touched to the heart...Dennis
April 20 at 1:03AM
---
ducilla:

I would like to thank you all for the wonderful comments on my photo "Stairway to the Stars"... I am truly humbled....Dennis
March 15 at 11:10AM
donkeyoatey: People have spoken..it is VERY good, you deserve it! Donkeyoatey
March 15 at 8:08PM
STEFFI: Hi, Dennis. If you want to see some positive changes on this website, please contact sirthomas1960. We are getting organised to change the things that drove Gena away.
STEFFI
March 25 at 6:49AM
P W RYAN: congrats on the color green win!;-D
Peggy
March 28 at 3:50PM
---
FanArtReview wrote to ducilla: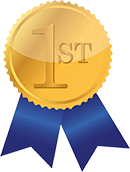 Congratulations! Stairway To The Stars.. is the new Traditional Photograph of the Month!
March 13 at 12:10AM
MoonWillow: Congratulations, Dennis!! :)
March 13 at 10:01AM
anniepage: Good for you! Love this one! Congrats, Dennis...another fine example of your work!
March 13 at 2:41PM
SnapBack To Life: It was fairly brilliant - yay for you! Congrats.
March 13 at 3:31PM
P W RYAN: Congrats Dennis, well deserved.
March 13 at 4:26PM
donkeyoatey: Way to go..well deserved win on a lovely piece! Donkeyoatey
March 13 at 7:34PM
sirthomas1960: Congrats Dennis, thoroughly deserved win for a great photo/photographer
March 14 at 6:58PM
Mike Roberts: Fashionably Late. Bro 'D' it is super to see your winner 'Stairway To The Stars' featured in the Photography For Sale section on Home Page! This is a tribute to the visual pleasure of Home Page. Exceptional work, Bro! Congratulations from a redneck WhoDat! Geaux Saints!

BroMike :0 $$$
March 21 at 4:44PM
---
ducilla:

I am not a huge hockey fan but I grew up on ski's and because of that love winter sports of all kinds..I want to congratulate our Canadian friends and family for one of the best hockey games I have ever seen..and a wonderful Winter Olympics!!! I only hope when the Lake Tahoe area gets the games again we can do as well!..Three cheers for Canada!!!...Dennis
February 28 at 11:46PM
P W RYAN: I am a huge hockey fan and it WAS an amazing game! I was cheering for USA but was happy to see Team Canada take the gold at home ice. :-D
March 1 at 8:21AM
---
ducilla:

LOL.. I hate to share this but here at the bottom of one of the best ski areas in the world (Heavenly Valley,Lake Tahoe..)it is 45 degrees and bright blue skies with no wind and I really cant think of better winter weather!..Now,I am not gloating you see because I know that that coin has two sides!..Keep warm everyone!....Dennis
January 8 at 3:03PM
fila4: I can see why you are wearing sunglasses and smiling. Heat. It is 16 degrees here at 2:56 p.m. and is suppose to be 2 degrees tonight with a -11 wind chill. Sunday is looking at a balmy 30 degrees. Can't wait.
January 8 at 3:57PM
P W RYAN: My step-sis and her hubby live in tahoe on the CA side. I was there on a visit in August - a stunning place!
January 9 at 3:56PM
anniepage: My picture disappeared too!! How did you get yurs back?

Annie
January 15 at 5:53PM
ducilla: Hi Annie...I uploaded a new one!..lol...
January 17 at 6:23PM
P W RYAN: thank you so much for the good wishes on my contest win Dennis!
February 24 at 9:37AM
---
ducilla:

Happy New Year !!!!!!
December 31 at 2:55PM
LowRider: Ditto---we stayin' home with a big ole pot of Lasagna Soup and of course Jack always welcome---
December 31 at 3:53PM
Jac Rocha-Catarina51: Hi Dennis! I click here casualy, lol, and I saw, immediately that tongue! (it's not a good example for your baby, lol..lol)
I know you are a friendless person so I use this your space to wish a HAPPY NEW YEAR to everybody that will cross from here, please take care of Nature and so Dennis can shot some good, beautiful, simple, places or simply a nud trunkc of a tree resting for some photographer!
January 7 at 5:32PM
---
ducilla:

As I sit here and get ready for the upcoming holiday I want to wish every single person on this great site a wonderful holiday season.. For a lot of us its "Merry Christmas" and a lot of us celebrate other divergent holidays at this time of the year..I hope they all revolve around family and friends and that you have the best possible health going forward...Thanks everyone!!...Dennis
December 21 at 3:55PM
---