100 years or older
Submit a photograph that somehow incorporates the topic provided in the announcement. This contest is for photographers of all skill levels.
Take a photo of any subject be it cars,buildings etc
Deadline: Today!
Kaleidoscope
This Mixed Media Photography contest challenges you to take a photograph and create a kaleidoscope from it. Be sure to mention in your Artist's Notes what photo was originally. HAVE FUN~
Deadline: Today!
Reviewing Contest
Every month we make a cash prize available to the reviewer that writes the most detailed and helpful reviews. Enter your submission for a chance at the cash prize.
Deadline: Today!
Human Form Art Contest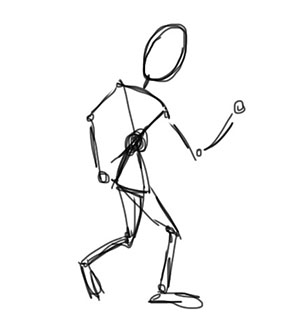 The human form is one of the most interesting and rewarding subjects. Post artwork that focuses on the human form. A cash prize for the winner of this art contest.
Deadline: Tomorrow!
Post Processing
Photography Post Processing - Take a photograph and then using filters and adjustments to turn that same photograph into the finished product. You need to show the before and the after side by side
Deadline: Tomorrow!
Digital Composition of the Month
Each month a vote determines the Digital Composition of the Month. A public vote determines the winner. All digital art classified as a digital composition and posted during the month is automatically considered.
Deadline: Tomorrow!
Singers
Summer and out door festivals. Almost every town has one every summer. Most music at the tests are either DJ or a local band doing covers of song we know.
Deadline: In 2 Days
Oceanlife
Submit a photograph that somehow incorporates the topic provided in the announcement. This contest is for photographers of all skill levels.
Deadline: In 2 Days
Symmetry - Photography
Symmetry - Photography. Symmetry is defined at made up of exactly similar parts facing each other or around an axis; showing symmetry. Minor Editing - No Mixed Media
Deadline: In 2 Days
Symmetry - Art
Symmetry - Art, both Traditional and Digital Art are Welcome. Symmetry is defined at made up of exactly similar parts facing each other or around an axis; showing symmetry.
Deadline: In 2 Days
Shot through a ____________.
Submit a photograph that somehow incorporates the topic provided in the announcement. This contest is for photographers of all skill levels.
Deadline: In 2 Days
Butterfly
Submit a photograph that somehow incorporates the topic provided in the announcement. This contest is for photographers of all skill levels.
Deadline: In 2 Days
Reviewing Contest
Every month we make a cash prize available to the reviewer that writes the most detailed and helpful reviews. A cash prize for the winner of this art contest.
Deadline: In 5 Days
Itsy Bitsy Teenie Weenie - Photo (a)
The topic for this contest is: spiders. Spiders! Show them in your photography.
Deadline: In 5 Days
Itsy Bitsy Teenie Weenie - Art
The topic for this art contest is: Spiders! Show them in your art.
Deadline: In 5 Days
My room all around
Submit a photograph that somehow incorporates the topic provided in the announcement. This contest is for photographers of all skill levels.
Deadline: In 6 Days
New Arrival - Little But BIG
Our New Arrival "Little But BIG" contest challenges you to take a macro shot of something very small and show it big (ie: ant, spider, button). Cash prize to the winner.
Deadline: In 6 Days
Digital Painting of the Month
Each month one Digital Painting is selected to be the Digital Painting of the Month. A public vote determines the winner. All digital art classified as a digital painting and posted during the month is automatically considered.
Deadline: In 6 Days
Traditional Artwork of the Month
Each month a vote determines the Traditional Artwork of the Month. All Traditional Artwork posted during the month are automatically considered.
Deadline: In 6 Days
Things that go together
Submit a photograph that somehow incorporates the topic provided in the announcement. This contest is for photographers of all skill levels.
Deadline: Aug. 31st
EXTREME MACRO
Macro is mostly used nowadays for extreme close ups, performed by most pocket cameras; "Extreme macro" corresponds to the "true" definition of macro: a magnification rate of a least 1:1.
Please speci
Deadline: Aug. 31st
Photowalk - for Newbies Only
Submit a photograph that somehow incorporates the topic provided in the announcement. This contest is for photographers of all skill levels.
Deadline: Aug. 31st
---