Sell Photos
Easily sell photos by being a part of FanArtReview.com. We provide you with a free web page, feedback for everything you post, and our content sharing feature will help you sell photos not just here at FanArtReview.com but throughout the internet.
Selling your photos shouldn't be complicated. At FanArtReview you can simply upload your photo, specify details, and we will resize it, include a watermark, and make it available to art buyers.
Click here to get started.
What we provide
Hosting. We provide a free web page that includes an online gallery and portfolio that showcases your work. Sell photos using our iPhone apps, feeds and content sharing sites.
Sales. Sell photos commission free! Accept all major credit cards.
Feedback. Be a part of a community of photographers. You will receive feedback for everything you post. Use that feedback to help you sell your photos here and elsewhere. Your feedback can be shared with potential customers.
Visibility. Our unique Content Sharing feature offers your posts expanded visibility with Google, Facebook, Yahoo and other partner sites. Customers will find you here but all when searching the internet for photos to buy.
Contests - As a member, you can also participate in photo contests. Participate in free photo contests with cash prizes. Over 50 new contests are opened (and always free) every month.
Social Network - Be part of a social network specifically for photographers. Meet other photographers and make contacts in the industry. Sell photos while also becoming a part of the photography community.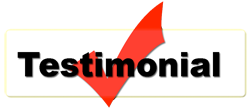 "I recently hosted an exhibition. It was a huge success and I ended up selling about 35 pieces, I was amazed!

Without this wonderful community that we have here on FanArtReview, the help and support of the fantastic people here and the advice and constructive feedback from some amazingly talented people then I would never have improved, grown as an artist and had the idea, the confidence and the courage to show my work, let alone sell it. I was overwhelmed with the response and feedback that I received. Since this is the place where I have learned so much, I have you guys to thank for that.

So.... THANK YOU! To each and every one of you for all of your help, support, friendship, encouragement, critiques and so much more!

I am so grateful!"

Julia Pensans