Reviews from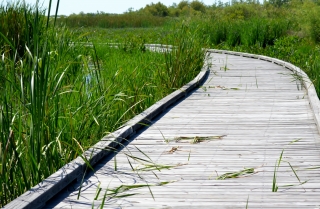 Board walk in Marsh

3 total reviews

Comment from

Black Ink Prophet

Ah, that is life. A curved path, beyond which I know there's an end but I can't see it. Wonderful clear greens in this picture. This can make one really think about things for a moment. Pleasure to look at. Thank you. BIP

Comment Written 13-Jan-2019
---
reply by the author on 14-Jan-2019
Comment from
Mary Christman
Very nice entry for the curve contest!
This looks like it would be a great area for a photo opportunity!
Love the green grass! Thanks for sharing this was a nice photo to view!
Comment Written 13-Jan-2019
---
reply by the author on 14-Jan-2019
Comment from
alaskapat
Nice entry for the curves contest, I like the boardwalks over marshes and here you have shot from an angle to show the way this curves . This is well focused, the image is clear, exposure is well managed, colors and tones appear natural. Well composed and presented!
Comment Written 13-Jan-2019
---
reply by the author on 14-Jan-2019