Reviews from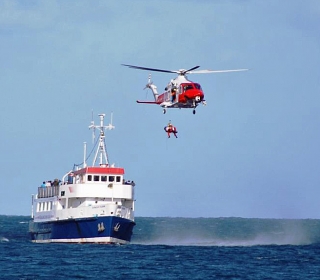 Rescue Lift Off

3 total reviews

Comment from

Envision

I think this is a great entry. I like the unique subject matter that represents a take off very well and has an interesting story. Your exposure brings out the vibrant colors nicely and the details are wonderfully sharp with good stop action.

Comment Written 26-Jan-2019
---
reply by the author on 26-Jan-2019
Thank you always appreciate your comments.
Comment from
fotogran
A far more interesting shot than a seagull landing on the beach. You captured the rotors on the helicopter and the rest of the shot is sharp also. Nice composition with the diagonal visual line. The colors look right out of a painting. I hope the passenger was not seriously ill. Very nice work.
Comment Written 26-Jan-2019
---
reply by the author on 26-Jan-2019
Thank you for your kind review.
Comment from
Barbara L.
Superb capture of the rescue action! The photo is well composed. The sharpness is very good. Great light, colors, and clarity. Great entry for the contest! Best of luck!
Comment Written 26-Jan-2019
---
reply by the author on 26-Jan-2019
Thank you for the great review