Profile Thoughts
Wolfdancer13:

Thank you to everyone who voted for 'Rook's Library Spot' for the 'Something's Different in the Library' Contest run by slhbowen! It's such a high compliment to have won the contest!! Made my day!
February 16 at 5:00PM
Sange: Behind Lisa's Lens Fantabulous!
Congrats! Well done Girlie!
February 17 at 3:50PM
---
Wolfdancer13:

The 'Open Wide and Say Ahhhh' contest is hilarious! Great entries!!

:D
March 6 at 12:03PM
---
Wolfdancer13:

http://www.fanartreview.com/myportfolio.jsp?userid=18794

One of my all time favorite artists on this site is Linda Bickston. A skilled and talented individual with her articulate pencil renderings I admire.

If you haven't had the opportunity to view her exceptional pieces, please do. Her link is at the top of this post. So much passion in her work is evident, such beautiful shading techniques, intricate detailing and beautiful lay of light to dark contrasting to create striking form, flow of beauty and expressive and touching presentation.
March 4 at 1:43PM
---
Wolfdancer13:

http://www.fanartreview.com/displaystory.jsp?id=277534

'I Only Wanted You' by Sinbackkk.

I ran across this amazing expressive black and white image that was just stunning and wanted to share the link. I hope you are as touched as I was. Beautiful photography that I think will speak volumes to many.


February 22 at 2:25PM
avmurray: I agree. It is a lovely image.
February 23 at 12:42PM
Echo7: Its actually my photo. TEchnically. Because for you guys that dont know. Sinbackkk & i are the same person. So's he & me. I become he after he was me.....etc.

Thankyou for the notice...well appreciated
February 23 at 1:29PM
---
FanArtReview wrote to Wolfdancer13: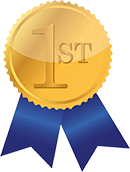 Congratulations! Amidst The Trees is the new Mixed Media Photograph of the Month!
February 22 at 12:10AM
Sinbackkk: Stunning photo!Congrats on your win!
February 22 at 4:58AM
Jorge Gaete: Congratulations a well deserved award.
February 22 at 11:41AM
icnpictures: Congrats on the win- awesome photo!!
February 22 at 12:44PM
Wolfdancer13: :) Thank you, Sinbackkk and Jorge! I truly appreciate the kind words! There was some beautiful works I truly admired in the runnings. I really appreciate everyone who voted for 'Amidst The Trees'!! It's so nice to know that there were others that experienced the magic of that moment with me and my infinity for light.
February 22 at 12:45PM
Wolfdancer13: :) Thank you, icnpictures!! I really appreciate the kind words!
February 22 at 12:52PM
filly421: Congratulations! It's a wonderful picture and deserves the win.
February 22 at 3:23PM
hekartstudio: Congrats! So much visual splendor-HEK
February 22 at 3:58PM
donkeyoatey: Just an amazing picture, and the win is well deserved!
February 22 at 4:10PM
Wolfdancer13: :) I truly appreciate the kind words, filly, hekartstudio and donkeyoatey!!
February 22 at 4:45PM
Rivergirl51: You deserved this award. Have always liked this picture and the mystical feel to it.
February 22 at 11:47PM
fila4: Congratulations. Love the image!
February 23 at 12:04AM
ducilla: Its a beauty!!!! Congratulations!..dennis
February 23 at 2:05AM
Wolfdancer13: :) Thanks so much, Rivergirl, fila and Dennis!! You guys made my night!
February 23 at 3:11AM
chickadee: Congrats Lisa, an awesome win and a outstanding image!! Yippee!
/Chickadee
February 23 at 9:38AM
Wolfdancer13: :) Thank you, chickadee!!
February 23 at 10:58AM
Echo7: Great big well done Lisa...an excellent image. Pure gold =D
February 23 at 1:30PM
Wolfdancer13: :) Thank you, Echo! Loved your piece too!! You always inspire such imaginative as well as edgy beauty when you create. Something to really admire with such great skills traditionally and from a mixed media approach. :)
February 24 at 12:19AM
filly421: Congratulations on winning the contest for your beautiful work.
February 28 at 9:47PM
---
Wolfdancer13:

For some exceptional long exposure seascape imagery I found the most beautifully lit and tonally rich scenes in Shakeadog's portfolio

http://www.fanartreview.com/myportfolio.jsp?userid=264712

Beautiful rich colors, beauty of hintings of mid-tones that really hit home such strengths of dramatic undertones of mood and atmospheric presence. Don't miss out on his creative approach to some methodical pure shots.

A favorite of mine that really steps us into the atmosphere of the moment is 'Boats At Sunset'.
January 8 at 6:09PM
---
Wolfdancer13:

Happy New Year to all!!!!! Best wishes for a year filled with great memories, inspiring art and imagery, with all surrounded by the warmth of Love!! :) Lisa
December 31 at 11:08PM
---
Wolfdancer13:

An amazing portfolio I've stumbled across again that I've thoroughly enjoyed in the past is that of Mitcham.

http://www.fanartreview.com/myportfolio.jsp?rv=0&tf=0&userid=226697&startat=263657&page=3

It has such a beautiful dynamic of rich lighting, color and textures that are inspirational. One of my favorites from his collection is 'Frodo'. His wildlife pictures are just striking!! There's also some very nice skilled, unique and creative lighting in his studio workings as well. Stop by to inspire your creative eye.
December 31 at 5:57PM
---
Wolfdancer13:

This is my rant since so many have been voicing theirs lately.

This is not referring to my personal portfolio either but instead the interaction of a community that is supposed to support and learn from one another but is, instead, warring, destroying and taking names. What the HECK!

If you're going to go out there and focus all your energy in tearing down, make sure to take the time to build up or there's not going to be anything left of this site. If you're giving an honest review and pointing out suggestions for improvement don't hone in on just the negatives. How about finding a piece that speaks to you from the portfolio that maybe doesn't offer the incentive of member cents. Then the individual is not left with the impression that you're only interested in tearing down and collecting from it but that you also have the aptitude to envision quality aspects of photography and art as well.

If one honestly feels strongly that there are photographers and artists out there who should be at the top of the leader boards then instead of tearing apart the ones they feel don't merit it, take the time to go and review the works you enjoy with your own personal tastes. This will move those artists who cannot promote their work up the ladder. Encourage it in a positive light. I did this on my own site page by putting up Cephus' portfolio out there as a suggestion for a photographer that I admire in skill and artistic vision. This is my personal opinion and preference. I'm not God nor do I deem what is quality and perfection when it comes to reviewing. I can only offer my personal insights. I also took some time this last week to go through several of my favorite artists and photographer's works and reviewed them as far as I could go back and will continue to do so. I'm building. What are you doing? And, if you're not building a sense of community, wouldn't you take that extra time to go out and shoot, improve your skills, learn from the vast resources around you? Why would anyone want to tear someone down. Cut it out. If I don't like something, I don't review it. If I find myself torn and I really like an image or art piece but something is lacking, I'll review it, assess the appropriate rating and lend my suggestions. For those of you who are braver than me with giving out constructive criticism, I admire that, especially when you go into detail with what can be improved. That's how people learn, not through spite and bitterness.

And, please, if you opt to go the honest route and you feel strongly about something lacking in an art or photographic piece, STATE IT and designate the appropriate rating, or don't rate it at all. Don't give someone a five to be nice, to get the member cents or if you don't mean it. And, DON'T revenge review.

We're adults and artists. This should be rather simple. This could be a great platform for many if everyone can remember there are artists and photographers here from all skill levels, different tastes, vision and at different levels of wisdom based on where they are in experience in life. We should all respect one another.

Lisa
December 30 at 5:37PM
NinaDd: Well said!
December 30 at 5:55PM
bd shutterspeed: Oh Wow !!! now this is the way it should be put ! Well Said. I totally agree. This is not ranting this is plain a simple, the way it should be. Nice to see !! Bev
December 30 at 6:22PM
webster: You've made some good points, Lisa.
I'd like to elaborate on the respect comments.
I will never respect someone who comes in at the 11th hour, spends gads of money promoting their less than stellar photos, and tries to take over the top spot from someone who has worked long and hard at their art, contributes to the site, and has greatly improved their level of srtistry. That action, in and of itself, is very disrespectful.
I totally agree with giving appropriate ratings with justifications for those ratings, whether they be high or low. I am amazed at some reviewers that I have held in high regard in the past, whose 5 star reviews I have been reading on above mentioned photos. I have lost a lot of respect for a lot of members here from those actions.
Respect comes in many forms. As an example, I'll mention a member who has been taking photos with a cell phone- he couldn't afford a camera. Many times he came onto the forum, asking for advice, and was ignored by many. He practically begged for people to review his non-promoted images, only to end up with 2-5 reviews per piece. A select few, myself and donkeyoatey included, tried to answer his questions and offer encouragement. As a matter of fact, I purchased and sent him a new camera because this kid is in earnest and is really trying. (not looking for a pat on the back- just stating the facts) This is someone who has a passion and a desire to learn photography- to be an artist. I had noticed that every time he had posted on the forums, he was ignored. I started communicationg with him through private message and learned a lot about him. He deserves respect- not someone who chooses to blind side everyone with a poor attempt at becoming top photographer.
Many "top" reviewers have even thanked the photographer for the money. Where is the respect there?
I think I see a bit of a change in FAR from last year, allowing people to vent a bit more without warnings and threats of removals. That's a good thing.
For me, personally, this was less of a rant and more of a need to express my opinion about what I have seen going on.

December 30 at 7:58PM
Wolfdancer13: I can appreciate that, Webster. I think, honestly, everyone should have a voice and individual opinions should be valued and 'actually' heard. Just because one listens to what another has to say doesn't mean they have to agree.

I think it's great that you have/are reaching out to other artists/photographers that have potential and might settle down to the bottom of not having high exposure. If you admire this artist, put up a note on your page referring members to his/her portfolio. The site used to have a section under our profiles where we could showcase another's work. I always liked that. Not sure where it disappeared to, so I've created my own on my page.

You know, it's my personal opinion that if someone has a creative eye or potential you can hand them a disposable camera and that talent will shine through. You don't have to have the fanciest equipment for your abilities to shine through. I won't say higher caliber glass doesn't help, however it's a starting point. I've seen people with exceptional equipment that still could use some improvement in the creative aspects or technical approach. It takes a balance of many aspects to hone the skills of this trade. I, myself, am still learning so much and always love to challenge myself to further my vision. I appreciate that you saw the potential in this individual and invested in the tools for that person to nurture that talent.

I'm sure more valued than being on the top of the list for that individual was the support they have received from yourself and Donkeyoatey, who's awesome, and your belief in their desire to learn and further his/her skills. Share your impression on your page so others can equally have the opportunity to explore their talents.
December 30 at 8:39PM
donkeyoatey: You guys humble me..I just want us all to nuture each other, and be kind, but helpful. I also think that if a award is purchased, it is an empty basket.
December 30 at 9:21PM
shallemeier: I am very new to this site and I caught onto what was happening with buying your way to the top. I just quietly turned the page when it was time for their review. the front page went from beautiful photos just a month ago to a lot of snapshots. I don't believe in going after them in a negative way and started to notice my review may not come farely so I stopped reviewing them. If everyone did that they might stop. We are all here to learn and we all need to know when someone can honestly see something and tell us. I can tell I might have aggravated a couple of people when I gave them a 4 1/2, let them know I liked the photo but it looked like a snapshot and why it did.. so for now, I go out and review what appeals to me, I still give honest scores. I don't even look at what I will receive for giving the review, I review it if I want to. I have found that there are a lot of beautiful artists that are not or can not promote their work. I hope all settles down and we can start 2012 in a positive manner. y the way I think it is great than one artist gave another artist a camera and also think it is great that some artist are promoting others work. We are a team.
December 30 at 10:13PM
Wolfdancer13: In response to Donkeyoatey.....But, it's not empty. And, the reason it is not empty is because it is getting filled up somewhere. That award might have been gained by promoting one's work, but the votes/reviews from this community filled the basket. It didn't get there on its own. People need to start reviewing honestly. I mean really honestly without the threat of revenge reviews and if an artist or photographer gets one of these honest reviews (and i mean one with substance behind it that states where it could improve or what it lacks) then we wouldn't have this situation. Everyone has played a little into this. There's a way to work this out with tact and still maintain the inspiration of learning and working together.
December 30 at 10:13PM
Wolfdancer13: i wholeheartedly agree, Shallemeier! That's exactly the approach I take. If anyone ever wants a true critique from me and they think they can truly handle it, let me know. I've found that most really do not want to hear anything constructive. Otherwise, I'll stick to searching for what inspires and catches my eye.
December 30 at 10:17PM
Mitcham: Oh I agree with every thing you say. I am on this site to show my work to a wider audience and see the work of other like minded people,and too help where I can those less expierieced. I am not interested in climbing the ranks,and detest those individuals that buy their way into the higher spots. Happy New Year to those who work for their results. Mitch
January 1 at 8:47AM
Delia1111: Well done !! I asked similar questions of this site, since I just joined Dec 8. I am not good with words, nut you, Lisa, stated it ALL that I was concerned about. Look at what you have started :) I've read only supportive comments with like-minded views for this site. So, after reading this today , I have no more worries. It sounds like we have ebough folks who just enjoy sharing and learning and playing well with others :).Actually I went to your site tody to check on Camerons surgery yesterday. I pray he's on the mend and that love and light are flooding you all, during this dark time.
God Bless,
Delia
January 17 at 4:25PM
---
Wolfdancer13:

Looking for an amazing portfolio of imagery that just amazes?

Go to Cephus' works.

He has the most striking gardens photography to explore as well as some terrific pet portraiture that really showcases warmth and character of his animals. Going through these unpromoted works doesn't pay much for each review however, you might feel rewarded with the inspiration of the caliber of macro work you can find in his portfolio as well boosting up a great photographic artist that definitely in my opinion should be at the top of the charts.
December 28 at 4:51PM
donkeyoatey: I agree, he is amazing, and the work is inpsiring!
December 28 at 6:46PM
shallemeier: I had come across some of his work while reviewing and then went to his portfolio, his work is awesome. the close ups are amazing and I like a lot of his titles. I found out that he is only a couple of hours away from me because of his posting ok'd the Arch. Imagine that! Sherry

December 29 at 1:50AM
EvaB: I third Cephus. Anazing stuff.

December 29 at 12:44PM
Flight_of_Raven: I thoroughly enjoy viewing Cephus's work.. always have. Great reviewer too.. he's an valuable member of this community!
December 29 at 1:02PM
ducilla: I will heartily agree here! A true artist who is interested in the quality of his work..A very valuable part of our little FAR world...dennis
December 29 at 3:14PM
Cephus: I thank all of you for providing support and your endorcement of my images. Tomorrow, is my final day of work, ending a career of over 44 years in Information Systems. I am leaving my long vocation with a bit of sadness but also looking forward to having a bit more time to expend on my advocation and passion.

Thank you Lisa for giving me the spotlight on your site.

Thank you all again and have a Happy New Year.

Let the images roll.

Lets all make 2012 a very prosperous year and many excellent images.
December 29 at 7:30PM
---
Wolfdancer13:

Wishing a memory filled Christmas to all !!!! :)
December 24 at 11:34PM
---
Wolfdancer13:

I cannot believe how fast this year has flown by. It seems to increase speed with each new year!
December 12 at 11:54AM
---
Wolfdancer13:

Happy Thanksgiving to all!! I hope your day is filled with warmth, fantastic memories and the wonderful Love that comes at this time of the year!!!
November 24 at 3:24PM
---
Wolfdancer13:

I just wanted to express my gratitude to FanArtReview for this wonderful platform that came into my life back in April of 2004 when it first started up. I will continue to return here for it has been the inspiration that helped to navigate me to pursue being a freelance photographer and owner of my studio today. I was an avid writer over on FanStory years back but once FanArtReview transpired I was hooked.

Never lose sight of those ideals that give us a reason to pursue our tomorrows with passion. Never allow another to define your personal greatness, and always be willing to learn from the beauty, talent and multi-faceted perspectives surrounding you. Opinions can be all so subjective. No matter where we all are in our professions or interests, we're always evolving and learning...or, should be.

What a great resource to inspire us, aspire because of and nurture the creativity within. There are some awesomely talented people in this place that I love to surround myself with!!

:) Lisa
August 25 at 1:22PM
ducilla: Very well said WD13...I agree with your thoughts completely...Dennis
August 25 at 2:30PM
---
Wolfdancer13:

"Photography takes an instant out of time, altering life by holding it still." - Dorothea Lange (American Documentary Photographer, 1985-1965
October 1 at 6:58PM
sarnewfie: Lisa, you are a most fabulous photgrapher. Also i think FAR has many growing pains. Yup all that is discussed above is nothing new. It is just the way the Almighty $$$ works and politics. Anyway, that horse pic you just posted? I am waiting for the stars to recharge because you are getting a sixer from me. I love your work. Beautiful.
January 14 at 11:37PM
sarnewfie: And forgive typo. The keyboard i have is dying a slow death! LOL!
January 15 at 12:05AM
Wolfdancer13: I just now saw this note from you all tucked away down here. :) Thank you. I really appreciate the kind words and have really found that I've really enjoyed your imagery as well. Lovely vision.
February 21 at 12:34AM
---