Profile Thoughts
FanArtReview wrote to Mollie213: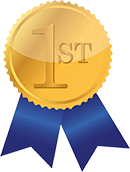 Congratulations! My Favorite is the new Mixed Media Photograph of the Month!
December 22, 2014 at 12:10AM
Sange: Congratulations Mollie Dollie!🙌🙌👏👏👏🙌🙌🙌👏👏👏😉😉♥
December 22, 2014 at 1:26AM
MarnaB: Well done and congratulations Mollie :)

December 22, 2014 at 2:59AM
eileen0204: wonderful Mollie! congrats!!!
December 22, 2014 at 8:05AM
Mollie213: Thanks to all of you. I am honored by this win and I have to admit, my ego really needed this LOL Thanks to all who voted
December 22, 2014 at 9:23AM
Michael Whitson: Congrats Miss Mollie! An outstanding job.

December 22, 2014 at 10:56AM
Alveria: Congratulations Mollie, beautiful photo. ~Alveria
December 22, 2014 at 4:02PM
Snopaw: Congratulations Mollie, it is a great shot and she is a sweet girl :)
December 22, 2014 at 6:19PM
Dick Lee Shia: Congratulations my friend! I'm happy for you!
Have a bountiful New Year!!
January 12, 2015 at 12:07AM
Dick Lee Shia: Advance Happy Birthday, Mollie!
In case I'd be very busy by Valentines Day Eve...lol!
January 31, 2015 at 5:49PM
Mollie213:

Thanks for everyone who voted for "TheDancer" first contest I have won in over a year. I was quite thrilled
May 23, 2014 at 10:41AM
Sange: Yippeeee! Congrats Mollie Dollie :)
May 23, 2014 at 11:54AM
Kbanich: It was truly an exceptional image. Nice work and Congratulations.
May 23, 2014 at 3:08PM
avmurray: Congratulations Mollie !
May 23, 2014 at 5:20PM
Linda Engel: cool beans, Mollie. It was a wonderful phote
June 22, 2014 at 11:56PM
Mollie213: Thanks to all for the congratulations on winning 3rd place in Mixed Media. I feel so honored to even be nominated. Love you all
June 23, 2014 at 2:15PM
Mollie213:

Thanks to all of you for your congrats on winning 2nd place in mixed media. I felt very honored to even have a photo of mine in the running, so you can imagine how thrilled I was to actually place. Couldn't have done that six months ago, but all of you here on FAR have helped so much. I study each of your posts and am amazed the beauty that is on this one site. Thanks to all.
August 2, 2013 at 12:59AM
Michael Whitson: Good job and keep working at it.
If is fun watch people grow in the things they love to do.
December 28, 2013 at 10:41AM
Linda Engel: congrats on winning 2nd place. I just reviewed your photo before I even knew it had won. and listed it on my favorites. Love Fanart and Fanstory.
February 23, 2014 at 12:25PM
Linda Engel: not a farmer but love that lifestyle. Are you familiar with Mary Jane Butter's MaryJAnesFarm
magazine and web site? a great mag for all farm girls
February 23, 2014 at 12:41PM
OLIVER.M: Congratulations!!.The dancer won the first place.Well deserved victory.
May 22, 2014 at 12:33AM
Dick Lee Shia: Congrats my friend! I love farming very much! I'm a vegetarian, that why!
January 31, 2015 at 5:51PM
Mollie213:

I'm not an all star photographer like so many of you are, but I just can't tell you how much I have learned by studying your work. I've had many people tell me my work has improved, and I owe all of you the credit
June 10, 2013 at 12:49AM
Samantha Grey ;): Far really does help us better our photograph skills . Your photographs totally look better ;)
June 11, 2013 at 12:44AM
sohailanwar: Thanks Mollie for generous vote,you have so nice photography skill..Sohail Anwar
June 12, 2013 at 1:58AM
eileen0204: I think we have all gained some things here on FAR. We will never walk away empty handed.
June 14, 2013 at 1:19PM
Levon7: Just wanted to say congrats on 2nd place in the wedding photos. Very beautiful woman!
June 27, 2013 at 4:29PM
Dick Lee Shia: Congratulations Mollie for winning second place to DonQ! That's quite a feat; Mike is Mighty & Great!!
July 22, 2013 at 12:02PM
yourbren: Congratulations Mollie on winning 2nd place in the mixed media contest. This is no small achievement and you should feel very proud. Bren
July 22, 2013 at 8:46PM
Ed Parmiter: congrats mollie on 2nd place win,,,excited to see what is yet to come,,,,cheers,,,ed.
November 3, 2013 at 4:58PM
Mollie213:

I want to thank all of you who voted for
"Shadows Fill the Stairway"
I appreciate each and every one of you
Mollie
June 1, 2013 at 12:42AM
dshedra: Just now getting back on here again.....Things have been so hectic. But I wanted to Congratulate you on winning first place! I knew you could do it. ...and I think others are finding that out too. :)

June 1, 2013 at 9:48AM
Jorge Gaete: Agree Mollie this comitee is the bigest mystery, I can't understand why is there no feed back.
June 1, 2013 at 7:49PM
Doris1022: Congrats Mollie. the infamous committee. don't ask too many questions and you won't hear no tales.
June 1, 2013 at 9:07PM
Sange: Congrats Mollie Dollie! You were One of the few who know what a shadow is versus a silhouette!
So many silhouette entries. Your shot was one Stellar!
BRAVO!
June 2, 2013 at 12:09AM
Mollie213:

I recently wrote this to FAR committee. Does anyone agree with me?

May I ask why the reviewers (maybe even the contestants picked for a special contest) are not even allowed to see where, or if they played. I was recently picked for one of my mixed media/abstract pieces, and I did not win, which was not big deal. But all you posted were the top three winners. All the rest of us want to know what other photos were picked, where we came out in the committee voting, etc.
It seems only fair that at least the contestants should be notified with the list.
Mollie


May 19, 2013 at 7:53PM
RavnAdairDesigns: I have recently written Tom a couple times pleading for him to design a way to show the entrants' works selected to go before the select committee in special contests - we miss so much of the fine art that is never promoted on this site. I was heartsick not to see the entrants to the Abstract and the New Arrival contest - missing all those Wonderful abstracts and self-portraits! It would have been so exciting. But the means just doesn't exist to set up contest booths where members can only view the entries without voting on them. I don't know whether you've contacted Tom about this issue, but the more he hears from members hopefully the more likely we are to see a change.
May 20, 2013 at 7:52AM
selynamalinky: I fully agree with you, Mollie. How are we to improve our understanding and appreciation if we cannot see the full selection so that we can see if our perception of the photographs are in line with the views of the judges.
May 22, 2013 at 4:46PM
Dick Lee Shia: Sometimes, I lose interest in joining the site sponsored contests! If nothing positive will be done to make these contests fair & square, I'll quit!
December 16, 2014 at 4:50PM
Mollie213:

This has been a great Mother's Day and I spent it with my son and his wife (and their 3 dogs). I hope all of you had a good day also. It is good to be alive.
May 13, 2013 at 1:17AM
Mollie213:

I am really learning a lot by all of your reviews. Keep them coming and tell it like you see it. I'm a big girl and can take it. I joined this sign to learn.
April 3, 2013 at 11:55PM
Mollie213:

Well, I've made a decision today to join fanstory. I am also a writer in my spare time (what is that anyway?) and have been published a lot on Yahoo. I have decided to share some chapters that I intend to put in a book titled "Lila and Me." They are humorous and will leave you thinking I am a nut. But I am only partially cracked (LOL).
Hope to have at least one put on by the weekend and hope you might venture over to read. Beautiful day down here in TN and one of my friends and I are going out when I get off work and scout around on the back farm lands. Just never know what you will find.
Love you all - you are a great bunch of new friends.
March 16, 2013 at 12:17PM
Mollie213:

Just want everyone to know how much I appreciate you taking the time to leave reviews. I read each one carefully and try my best to remember the additional eduation you each give. Thanks again.
March 9, 2013 at 4:36PM
Mollie213:

So glad today is Friday. Even though I have to work until lunch tomorrow, I still have all afternoon to choose some activities. It is suppose to be in the 60's, so there are a lot of choices. Hope all of you have a great weekend, hope you go to the church of your choice on Sunday for worship and education. Later

March 8, 2013 at 8:21PM
Mollie213:

Hi everyone. I guess I'm tooting my own horn, but found out I won 3rd place in the Jackson Art Assocation with my photo "Miss Bojangles." I hope to add it on here at a later date. I will continue to place value on every feedback anyone leaves as I have so far to go. Thank you so much.
March 6, 2013 at 10:17PM
Lucien van Oosten: congratulations, that is a great accomplishment...have great day... cheers!!!
March 7, 2013 at 8:39AM
dshedra: Congratulatons..and 3rd place is nothing to sneeze at. When you look around you and see how many people are around that entered, and you are 3rd.that's quite an accomplishment. I have been seeing some of your work, and I think you are very deserving of anything that comes your way. Good job!
March 17, 2013 at 7:41PM