Action Photo Contest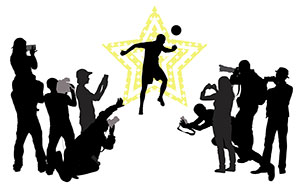 Share an action shot. Can be a bird in flight. Or a busy street scene. Whatever you feels represents action. Creative approaches are encouraged. This contest is for photographers of all types and for photographers of all skill levels. Making changes to a photograph using software is permitted.
The winner takes away a $100 cash prize. Every post will receive feedback for their submission.
Deadline: Feb. 24th
Enter This Contest
Copyright © 2000 - 2021 FanStory.com. All rights reserved.
Terms
under which this service is provided to you. Our
privacy statement
.