Action Photo Contest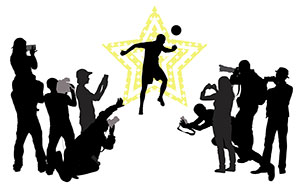 ** Important: This is a tradtional photography contest. Submit what you shot. No edits ****
Action photos capture an object in action and display it in a single image Share your action shot for this contest. But no edits to your software. Share what you shot. That includes any edits (including cropping your image).
Creative approaches are encouraged. This contest is for photographers of all types and for photographers of all skill levels. Making changes to a photograph using software is not permitted. The submission can be about anything but the post must incorporate the theme.
The winner takes away a $100 cash prize. Every post will receive feedback for their submission.
Deadline: Contest is closed. Deadline was Tuesday, July 9, 2019.
Enter This Contest
Copyright © © 2000 - 2022 FanStory.com. All rights reserved.