Top Ranked Art of 2020
This years highest ranked posts. Updated daily.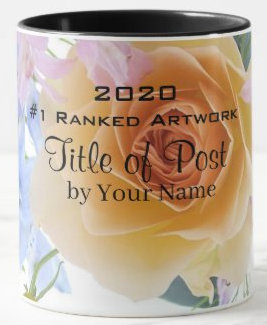 If your artwork is in a top five spot at the end of the year you'll win a customized mug. It will feature your name, title of your post and your posts rank. It will also include your artwork (sample shown here). We'll mail it to you.
Any work that is selected for All Time Best status is featured here. A ranking is determined by the reviews received. Ranking score demonstrates the separation between each post on the listing. Additional good ratings can increase that score. The rankings are finalized at the end of the year.