Pet Photo Contest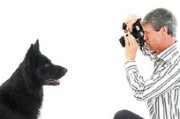 Share your dog, cat, snake, fish or any other pet photo. This is a photography contest. Edits of photography using software is permitted. No digital art or traditional artwork should be submitted.
The winner takes away a $100 cash prize. Every post will receive feedback for their submission.
Deadline: Dec. 10th
Enter This Contest
Copyright © 2000 - 2020 FanStory.com. All rights reserved.
Terms
under which this service is provided to you. Our
privacy statement
.