Reviews from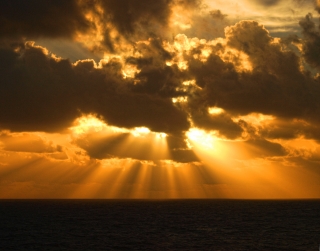 Viewing comments for Page 33 "Gods Art work"
To see a sunset is breathtaking

3 total reviews

Comment from

avmurray

This is indeed a spectacular sunset Willie, and you are right, the colors of the sky and the rays from the sun shining through the clouds, is out of this world. I think it is especially the light in the sky doing this photo more than anything..

The sharpness is there even of the sky also has a lovely softness in places, and needless to say, the exposure is spot on.

Nicely cropped photo with a nice framing, and a truly beautiful and well taken photo. Good luck with the contest Willie.

Comment Written 06-Jan-2018
---
reply by the author on 06-Jan-2018
Thank you so very much for your review and good wishes.
reply by avmurray on 08-Jan-2018
You are more than welcome.
Comment from
a.samathasena
What an eye catching great sunset shot for the contest.The Gorgeous artistic seascape scene.Great entrance.Very Nice presentation.The Sun sky and artistic color clouds are make a nice scene.I like this talent perfect work.Focus color are excellent.Well Done.Thanks.Wish Your Contest.
Comment Written 05-Jan-2018
---
reply by the author on 05-Jan-2018
Comment from
karen zima
Amazing sunset over the ocean. The colors are outstanding and the rays of light shining down make it look heavenly. Good luck in the contest.
Comment Written 05-Jan-2018
---
reply by the author on 05-Jan-2018