Reviews from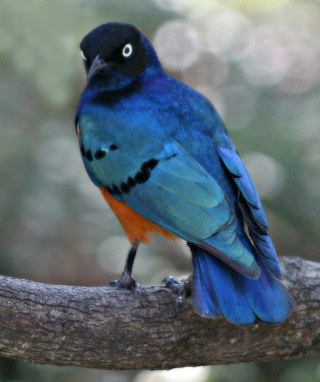 Blue bird

2 total reviews

Comment from

booklotto

Here a a HUGE SIX FOR YOU! Wow, stunning, clean, crisp, detailed and focused. Love this shot, head on and standing to say, "Go ahead make my day." Thanks for making my day with this shot.

Comment Written 25-Feb-2018
---
reply by the author on 25-Feb-2018
WOW! Booklotto, it is the beautiful "YOU" who have made my day ! To God be the Glory ! I am forever grateful. Thank you so much.
reply by booklotto on 26-Feb-2018
Comment from
Malmax
An excellent photo of this blue bird with the most beautiful shade of blue captured. The detail in this close up is amazing and the softness of the feathers comes across as being almost textured to the touch. Lovely bokeh background that adds to the beautiful softness and clarity of this shot. I can't get over how blue this is...amazing and perfect for the contest, best of luck.
Malmax
Comment Written 25-Feb-2018
---
reply by the author on 25-Feb-2018
Thank you so much, Malmax for this detailed and inspiring review. I am so glad those natural bokeh is appreciated.