Reviews from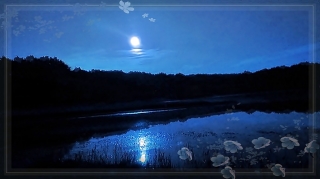 Abstract Landscape

3 total reviews

Comment from

Linda Wetzel

Mine would be lavender with the smell of redwoods permeating the air. Your place reminds me of the song Blue Velvet and with the moonlight reflecting on the pond I get that cool summer evening feel where all is right with my world.

Comment Written 23-Jun-2018
---
reply by the author on 23-Jun-2018
Oh ya Lavender is sweet. Yes the blue has a clean look to it. In a dirty world that we have I wanted to be in a color world. Imagine....that is the point and you did. Thanks, and P.S. I am so blue due to losing my 3rd nephew in years. All due to drugs, guns and overdose. I am sad and only you know this part. I came from a bad family. I saved me and 3 kids in 1985 because many were in prison and I felt my kids needed to survive! We ran! Than God for his help.
reply by Linda Wetzel on 24-Jun-2018
I can relate. I had a horrible childhood but God in his mercy sent me a wonderful husband and step children ( I could never have my own). So sorry for your loss. It is hard to break the chains of dysfunction. There is still a little part of me that is broken but I always focus on my blessings and shut that part away. Anti depressants help.
Comment from
alaskapat
This is a very beautiful place to be! It looks like night time and the moon is glowing here, especially love the way it reflects on the water, the blue tone here is gorgeous with the land and tree line in silhouette,the white flowers are stunning and I love the way they look in this lighting! This is beautiful work and I think I would chose blue if I had to pick just one color for my place to be!
Comment Written 23-Jun-2018
---
reply by the author on 23-Jun-2018
Thanks for saying blue also. Thanks for this review and response.
Comment from
dalebraatz
What a beautiful landscape in blue, love the reflection on the water very good depth and love the colors, a pleasure to look at, thank you for sharing, dale
Comment Written 23-Jun-2018
---
reply by the author on 23-Jun-2018
Thanks Dale. Also, what color would your spot be in a color color? Thanks, curious
reply by dalebraatz on 23-Jun-2018
I would pick blue, reminds of night and also a combination of green and gold, green bay packer colors,