Reviews from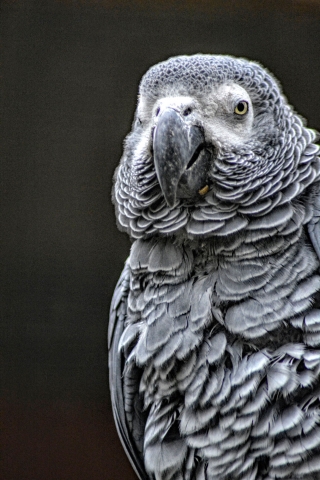 parrot

3 total reviews

Comment from

supergold

an excellent bird portrait and a great entry to this contest; without his colored eye, one could think it is a b&w pic;

never seen such a Parrot;

outstanding sharp focus and detailks;

Comment Written 05-Feb-2019
---
reply by the author on 05-Feb-2019
Thanks Fred for the good comments
Comment from
alaskapat
This is an awesome parrot in the gray and white tones, he has white around his eyes and front of beak. He is well focused and clear to view, nice detail in his feathers, face and beak, good eye contact. Well exposed , his colors and tones are natural. Well presented!
Comment Written 01-Feb-2019
---
reply by the author on 02-Feb-2019
thanks Pat for the good comments
Comment from
Lucas Sizov
Wonderful close up portrait of a parrot. Usually they're very coorful, but this one is not. It makes him special. Excellent composition, fine details, sharp and clear! The feathers are fantasticly cool! The eye is fabulous! Good luck in the contest!
Comment Written 01-Feb-2019
---
reply by the author on 02-Feb-2019
thanks Lucas for the good comments