Reviews from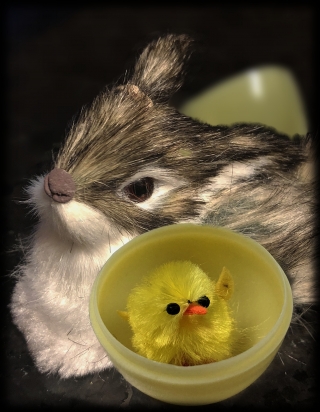 Easter critters

3 total reviews

Comment from

cleo85

This reminds me of a fairy tale from my childhood. Easter Bunnies are related to chickens by marriage. The colored eggs are brought by the Easter Bunny and the little yellow chicks are his or her young.

The composite is exquisitely done. The photos of the two animals were well taken. All details are crisp and well defined. The animals are also well placed into the frame. The composition is balanced.

Definitely this is an excellent rendition for the contest. Best Luck!

Comment Written 15-Apr-2019
---
reply by the author on 15-Apr-2019
Thanks so much Cleo for your awesome review!
reply by cleo85 on 16-Apr-2019
Comment from
Bruceiorio
Cute image.
Good sense of humor.
Good sharp focus.
Very good angle of view.
Great story telling image.
You might consider removing the top of the yellow egg behind the bunny.
Comment Written 14-Apr-2019
---
reply by the author on 14-Apr-2019
Thanks so much Bruce for your great review!
Comment from
alaskapat
Super cute little Easter bunny and the little yellow chick, well photographed with good focus, the image is clear, exposure is well managed, colors and tones appear natural,the little bunny comes to life when I look at its eye! Well composed and presented! Best wishes to you in the contest!
Comment Written 14-Apr-2019
---
reply by the author on 14-Apr-2019