Reviews from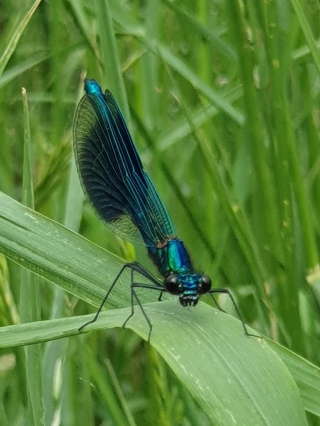 Damselfly

3 total reviews

Comment from

Envision

Neil, this is a great close up! I like the unique pose very much, and the sharp detail that you captured of the face and the wings. I think the colors look very good too.

Comment Written 07-Jun-2019
---
reply by the author on 08-Jun-2019
thank you, this was proof that the Samsung Galaxy S10 plus is by farther best camera phone Ive possessed
Comment from
nikman
A very good entry into the competition posted here! Your very appropriate composition grants us an enjoyable view of your beautiful insect and it's location. Exposure and sharpness are good. Well done and good luck!
Comment Written 04-Jun-2019
---
reply by the author on 04-Jun-2019
Comment from
ArtistAurora
I Love Dragonflies. THey have a personal significance to me. This guy is a beauty! The only improvements I would suggest; increase the depth of field to reduce the presence of a busy background drawing mor focus to the dragonfly. Increas the highlights and sharpen the focus.
Comment Written 04-Jun-2019
---
reply by the author on 04-Jun-2019