Reviews from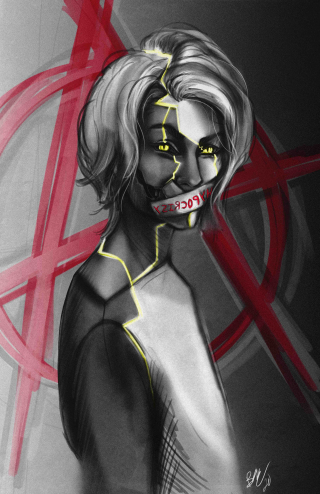 political commentary

13 total reviews

Comment from

Neilnap773

A very powerful piece of art work and one that will undoubtedly touch a few hearts and souls.The structure is really good as are the colours used in your palette..The illuminous yellow is eye catching and highlights this topic along with the bright red

Comment Written 03-Jun-2020

Comment from

Raoul D'Harmental

Hi Mikel Eatough

This is a powerful tribute to the recent movement. it is important to capture these moments in art for future reference whatever happens. Hope this marks a moment of change although past history predicts there will be a slide back into old habits soon enough. But we'll always have the art to remind us of how close we came, eh? Thanks for sharing this. R

This rating does not count towards story rating or author rank.

The highest and the lowest rating are not included in calculations.

Comment Written 03-Jun-2020
---
reply by the author on 04-Jun-2020
Exactly. I couldn't stand seeing another piece hyper emotionalizing current events.
Comment from
Sgoolsby
This is a great artwork!
You said it perfectly and showed it on paper!! Beautiful imagery. Your technique is amazing too. So much hate and division. It's down right depressing. Great piece for the current climate.
Comment Written 02-Jun-2020