Profile Thoughts
Renate-Bertodi:

mountain top of dreams is still not being permitted on to the site.. microsound from the lab st barths Human Research: I thought it was going to be my story!! the lab staff are all totally uneducated but have been sending paid thieves /22 of them/ by the lab /taxpayers money to rob all my work which they have 4700 paintings, 3600 poems, 600 stories, all degree work etc to use and sell as their own for some sort of status- as their four jewish lab operative fathers want to make them into managers, each has some 20+ illegitimate children besides his family and all raised on my work. Now they are spreading my work far and wide to cover their children legitimate and illegitimate.. this story of my dream /on a bavarian mountain/ was used by three of the lab staff. never just one of them uses my work, but several!! They are encouraged by the Health Ministry, which owes us massive compensation for illegal outlawed experiments on my young sons, resulting in undeveloped groins etc because the lab St barths Huma Research bosses Anna Brown, was sex buddy to two of the civil servants, one Arthur Smith, now made Minister and the late Minister Arnold

September 2, 2018 at 4:00AM

Artistic Chick: Your work makes Picasso look like an amateur. I loved the colors. I respect your "disconnected" creative abilities. I'm not even getting points to write this. But wanted you to know how much I enjoyed it.
January 4, 2019 at 9:11AM
Renate-Bertodi:

Re question--- use of the mushroom motif as a springboard for challenging mainstream views of Western religious history is both provocative and persuasive. Ancient art also uses the mushroom both in its art and in real..

June 6, 2018 at 2:00PM

Renate-Bertodi:

the week of my 73rd birthday. On Wednesday, two local Syrian thieves illegally entered my home and took from the loft a box of 270 sketches and paintings and a big box of oil pastel still life sketches. Today, in the afternoon, two Syrian local thieves, broke into my home and again my loft, took the last of some 4000 works since 1984- robbed the last portfolio. the thieves are paid by St barths human Research. they got £300 for today's haul and £500 for the box and oil pastels. these syrians even steal my underpants, along with Slovak thieves, living near by and the first wave of thieves were the West Indians, who first stole all poetry, which they send off as their CD songs and then hundreds of paintings.. The Syrians are vicious. I once visited Damascus, but did not realise what vicous thieves and cheats their people really are.

May 30, 2018 at 9:30PM

nature rules: A horrible story, Renate....horrible! It is hard to imagine living in a place such as this description. You have my sincere wishes for some peace and serenity. Is it impossible to hide your art?
June 1, 2018 at 7:52AM
Renate-Bertodi:

I am taking a rest for a while from paintings and sketches and showing some Photographs, as I even like some of them myself!! Spain is wonderful for the camera as its colours are sharp and true, unlike UK which is always in a shroud of grey even on the brightest day..

May 26, 2018 at 5:11AM

Renate-Bertodi:

I don't necessarily put on my best photos. I put those on which mean the most to me to share with friends- as I do not join competitions nor am I a photographer as I don't have a good camera, just my mobile..but am thinking seriously of getting one. My last good camera was stolen, which has put me off.

May 14, 2018 at 5:13AM

Renate-Bertodi:

when I was at school, we were given a text and had to paint it- go anyway we liked with it, but it had to be true to the text. GOOD EXERCISE

April 9, 2018 at 6:45AM

Renate-Bertodi:

Easter Monday-- though I like to return the favour when people review me, I was interupted so will have to apologise. will review the next ones

April 2, 2018 at 3:55AM

Renate-Bertodi:

A true artist's work reflects his or her life and thoughts. When a true artist is creating a piece of art, there is nothing else on his or her mind; it is an escape from the real world.

March 2, 2018 at 3:34PM

Renate-Bertodi:

my apologies to friends, something is a bit wrong with my internet and it keeps going back to reviews and spinning up and down, though I have written answers to the reviews and wished to return the compliment. it is jsut not letting me. Hope your work comes up again soon so I can review. So SORRY all of you

January 30, 2018 at 4:47AM

Renate-Bertodi:

THANK YOU TO ALL MY FANART FRIENDS FOR MY PLACING AT number one as artist..
I am so grateful for all your support at all times over these many,many years in which I have been a member of the Fanart site and for the interesting little notes we send to each other. I feel I really know some of you well, and when certain people disappear of the scene I even wonder about them...thank you all again...ps do read my poetry and stories on FANSTORY.Com if you have time..
Renate Fekete

January 6, 2018 at 4:41AM

FanArtReview wrote to Renate-Bertodi: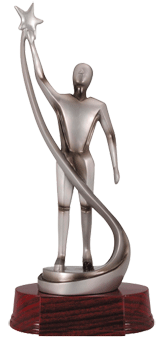 5th Ranked Traditional Artist of 2017!

January 2, 2018 at 2:16PM

Renate-Bertodi:

lost connection so could not review some people, I always try to return the compliment- my apologies.

October 21, 2017 at 5:13AM

MKFlood: Congratulations for achieving to place in the top 5 rankings. I knew you can do it. (Clapping)

January 1, 2018 at 3:23PM