MKFlood:

January 7, 2019 at 5:43AM

MKFlood: well gang here it is. let me know whatcha think..wink
January 7, 2019 at 5:44AM
Malmax: Totally amazing and oh so beautiful!
Worth the wait! This work is just outstanding Mark...Love it!
January 7, 2019 at 7:53AM
cleo85: This is exeptional Mark.
The drawings following the flow of the music and interpet the story perfectly. I love the music as well as the drawings. I like especially that the drawing change slowly in harmony with the music. The little special effect of the hearts flowing over a picture are intriguing too. This is a throughout well done work of art.
January 7, 2019 at 6:53PM
booklotto: Stunning, Clapping, Crying, and singing! Congrats!!!! Amazing work, content and story. Well done good and faithful artist!
January 8, 2019 at 1:01AM
Brendaartwork18: This is just super. Great music and voice. Your illustrations are so "in tune"with the story. A story to understandi..life is life. Well done congratulations on finishing, it a was,worth waiting for.
January 9, 2019 at 8:51AM
Stringbean: A beautifully written video heartfelt with wonderful colorful sketches to match. The video is powerful and emotional.....brings awareness to social issues that we all need to be reminder of. A beautiful choice of music and hours of work went into fabulous video......another awesome video. Well done! Thanks for sharing!
January 9, 2019 at 10:11AM
csimmons032: This is an outstanding video. Sad but also inspiring at the same time. Amazing job my friend. :)
February 9, 2019 at 11:05AM
cakemp55: I love this, fantastic artistic work. Beautiful song and lyrics
February 26, 2019 at 7:18AM
Lucas Sizov: Congratulations Mark! This video is absolutely amazing! There is a story behiND the illustrations. Do you what helps mea lot while watching the video? I memorized all the titles of your posts!!! It was the story!!! Great choice of music and the song. GREAT JOB!!! NEVER STOP BELIEVING!
March 6, 2019 at 9:10PM
Christine Rohr: HI mk, I did go look at YouTube what a creative way to get your work out there. I didn't get what you were saying at first. I thought it was something else. Kudos to you. Keep on believing
March 11, 2019 at 9:09PM
FanArtReview wrote to MKFlood:

Congratulations! The committee has announced that you are the 2018 Artist of the Year!

January 1, 2019 at 5:09PM

Stringbean: Wow! Congratulations Mark.....well deserved!
January 1, 2019 at 5:19PM
Denise B: Well deserved! Happy New Year!!
January 1, 2019 at 6:02PM
Sange: =)
Big congratulations Dude!
January 1, 2019 at 7:35PM
Mary Christman: Congratulations!
Greatly deserved!!
January 1, 2019 at 9:44PM
David Ruhl: It couldn't go to a better, or more deserving guy. Congratulations!!!
January 1, 2019 at 11:02PM
LittleBogie 007: YaHoooo! Congrats 🎉 Your talent Mark brings Happiness and Beauty to the World. So deserved. What a great start for 2019. Blessings Always, Cindy Sue~
January 2, 2019 at 1:20AM
suzannethompson2: Sorry Mark - called you Mike by mistake....senior moment....
January 2, 2019 at 11:48AM
iPhone7: Well ya done Good Troop. You did your unit well! Artillery ALWAYS leads the way! HOOAHH! Congrats Red Leg ~ Top
January 2, 2019 at 7:06PM
MKFlood: Thanks Y'all..well for once i'm speechless. wow..all i keep saying..wow..are ya sure they got the right person?...heck i'll take it! wink..lol. thanks everyone for the support. im getting real close to finishing this music video. cant wait to finish this one and start working on the new one with Bryan Taylor. yep 2019 looks promising. (thumbs up)
January 5, 2019 at 10:21PM
Brendaartwork18: Fantastic news for you.... congratulations.. well deserved
February 25, 2019 at 1:49AM
FanArtReview wrote to MKFlood:

Let's PAAARTAY!! finished second in the contest "Fantasy Art Contest"

December 22, 2018 at 12:10AM

FanArtReview wrote to MKFlood:

Congratulations on your honorable mention in the reviewing contest!

September 14, 2018 at 4:35PM

MKFlood: Me of all people? Well it is a nice surprise...thanks!

September 22, 2018 at 5:23AM
FanArtReview wrote to MKFlood: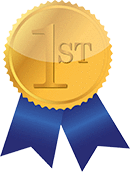 Congratulations! Your My Beacon Of Love won the site sponsored contest "Valentines Art Contest"

February 27, 2018 at 12:10AM

csimmons032: Congratulations you deserve it :)
February 27, 2018 at 12:40PM
karen zima: Congratulation on your win. It was a wonderful artwork.

February 28, 2018 at 9:12AM
iPhone7: Way to go Troop ~ Top
February 28, 2018 at 4:35PM
Stringbean: Congratulations MK on your win.....nice work!
March 1, 2018 at 7:24PM
FanArtReview wrote to MKFlood: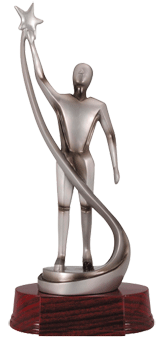 2nd Ranked Traditional Artist of 2017!

January 2, 2018 at 2:16PM

fotogran: Good for you!!
January 3, 2018 at 4:03PM
iPhone7: Way to go Troop.
January 6, 2018 at 10:48PM
booklotto: Congrats always my friend!
January 7, 2018 at 12:17AM
Minnie Kaye: Congratulations to you on your award!!!!!

January 9, 2018 at 9:36AM
El-mundo: Well done my friend, great work!! :)
February 1, 2018 at 1:29PM
Dick Lee Shia: Well deserved place in this year's ranking, MKF!
February 23, 2018 at 12:11PM
MKFlood:

December 2, 2017 at 10:16PM

iPhone7: Man this is Outstanding work mark. Very well done my friend ~ Steve
December 2, 2017 at 10:56PM
Stringbean: So enjoyed your Christmas video .... the music brought every wonderful scene to life. You are the master with your bic sharpie so creative, incredible details and storytelling. Outstanding work Mark! Captivating!
December 2, 2017 at 11:48PM
booklotto: I take a bow because I addressed you, lol. This is supreme work. Very well done and great song! Awe, you set my mood as well with this, so thanks a million. Your so kind.
December 2, 2017 at 11:49PM
suffolkbrian: Well done mark for this
December 3, 2017 at 5:54AM
Jairos: I enjoy so well bro, Congrats and Merry Christmas. Jairos

December 3, 2017 at 6:27AM
eileen0204: MK, I cannot tell you how much I've enjoyed this wonderful presentation of your work!

Your pieces are simply gorgeous in colors and execution. Your choice of McCartney's Christmas song is perfect.

You are one clever person to have all this and love that you keep it light and happy at all times. Excellent MK, excellent!
December 3, 2017 at 7:23AM
Life is but a dream.: Mark, I am still smiling, can't seem to wipe the grin off my face.

I could relate to so many of the images from the whip cream on kitty's food, we all have done THAT, the cat saying BOW and having been the owner of 3 cats I can surely relate to their noble status in our home.... and of course going into the wilderness to chop down our Xmas tree. All these gorgeous images resurrecting memories punctuated by the upbeat music....man, I tell ya, they go together like a hot hug and a mushy squeeze!

For an artist like you I know you had great joy in creating this video, this joy is spread to us all and it touches all that view it.

I know I am in a better place for viewing this video. THANK YOU for being part of this wonderful community of artists that we lovingly know as FAR.

May your heart and home be filled with all the joys that Christmas can bring. MERRY CHRISTMAS Mark.

......................and thank you.
December 3, 2017 at 7:47AM
artbysandy: Wonderful video and a very Merry Christmas to you and hyours MK
December 3, 2017 at 11:48AM
fotogran: Thank you, Thank you, Thank you!! Oh, and Thank you!!
December 3, 2017 at 12:35PM
Sierra Treasures: That is cute as heck! You are such a good artist! I like your since if humer, giggled all the way through! Lol! 😊✌🌼
December 3, 2017 at 1:49PM
meg119: Mark, I really enjoyed this...Mary Eileen
December 3, 2017 at 4:25PM
VMarguarite: Superbly created Christmas Video, very humorous, along with your wonderful artworks. :)
December 3, 2017 at 7:07PM
MKFlood: thank you all for taking the time to view this video. no matter the medium we fellow FAR members share and express ourselves to each other and the world. no matter what race,religious beliefs, or sexual preferences we are all family as humans on this planet. I wish you all a Merry Christmas from my family to yours. I look forward to seeing Y'all next year. wink
DON'T EVER STOP BELIEVING!!
December 3, 2017 at 7:46PM
Yogendra R Modak: Respected friend this video gives us happy all our life to united each other with the way of your thought and vedeo,salute your work to gives happyness to other.great great my lovely friend👏🍀🍀🍀🍀🍀🌺🌺🌺🌺🌺🌺🌺🌺🍀🌻🌻🌻🌻🌻🌻🌻🌻🌻🌻🍁🍁🍁🍁🍁🍁🍁🍁🍁🍁🎉🎉🎉🎉🎉🎉🎉🎉🎉🎉🎄🎄🎄🎄🎄🎄🎄🎄🎄🎄
December 4, 2017 at 8:19AM
MoonWillow: This is great, Mark. I watched the other day, and finally today I got to watch it with the sound on, LOL. My husband was sleeping when I watched it the first time. Beautifully done, dear boy!! Here's wishing you a wonderful Christmas, also. :))
December 4, 2017 at 1:09PM
nature rules: Wow!! I am completely stunned! Seriously.... I need to go through this and stop it at certain points to view your art. But your matching of songs with your images is fantastic, Mark!!! I think my favorite is the shape of the cat carolers mouths when the song is singing "oooooh oooooooh oooooh ooooh" Perfection! Just so much fun and feels like it is just for us...your FAR friends....since we all seem to understand you so well... hahahah! Love it and you!!!!
December 4, 2017 at 4:03PM
Angee2067: Thank you Mark for your invite to view your magical Christmas video. It brought a smile to my face! It?s great to get into the spirit of Christmas!
Merry Christmas and a Happy and safe New Year to you and your family !
?Long live the Sharpie!?
December 4, 2017 at 5:17PM
helvi2: Thanks Mark for inviting me to see this wonderful fun-filled video. It was SO much fun to watch. The music was perfect! Outstanding Christmas theme with all your wonderful characters! Happy Holidays My Friend! :o) Helvi
December 5, 2017 at 3:45PM
Paul G.: Flower Power!! Thank you, Mark. Fantastic.
December 6, 2017 at 7:57AM
Zilyram: Very cool Mark have a wonderful and magical Christmas ☺
December 6, 2017 at 6:28PM
Malmax: What a remarkable video. You are just incredible and this made me smile ear to ear. Standing O!

December 7, 2017 at 3:14AM
Bob one oldreb: You're truly the best MK,enjoy your artwork totally.
December 7, 2017 at 9:21AM
Dick Lee Shia: FANTABULOUS! 9 star rating!
December 12, 2017 at 7:32PM
Lilibug6: This is fantastic! It is very enjoyable to watch! Merry Christmas my friend! Lori
December 20, 2017 at 4:16PM