Artistic Chick
: I love this site. It gives artists of all types a chance to share their work with other member and receive reviews and a rating system. They are rewarded with acknowledgement for work well done. And contests that pay cash. It's equally cool that reviewing is encouraged by paying points and member money and possible cash for reviewer of the month. Not to mention a chance to sell your work. The one thing I really wished FAR offered is an individual website for each premier member. That would be the cherry on top.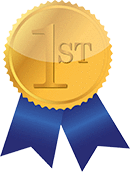 Stringbean: Congratulations ......well deserved! -
alaskapat: Congratulations! Well deserved win! -
Artistic Chick: I feel very humbled by this awarded and recognized mixed media work. I never knew I would enjoy it this much. But it has allowed me to use so many other aspects of my creativity and personality, ie: analytically minded. I am still learning the ins and outs of the various effects available on various software. So much can be done. Thank you for the extreme honor. -
Artistic Chick
: Though I love still photography, I find winter months , especially with current weather, very hard to photograph anything but crazy colorful items indoors or flowers at the grocery store, and see if I can work some editing magic.

Dick Lee Shia: Great idea! Shoot out of the box mundane subjects and bring them to life!

Good luck! I'm here to support you as you've supported me continuously! -
Artistic Chick
: Thank you to the artists who gave me such kind words on the 2 photos / mixed media I posted today. It's been nearly 10 years since I was last a member of F.A.R. I can tell already that this was something I needed to come back to. Thanks everyone,and Tom. -Mari

Dick Lee Shia: Welcome back Mari! We need you here! Thanks for being a friend to count on..., -