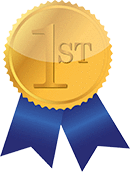 cleo85: Congratulations on winning the contest!!!
It is a exellent photo. :o)
-
alaskapat: CONGRATULATIONS Charlie! I?m so happy for you! Well deserved win! -
Regina E.H-Ariel: Congratulations Charlie - I am very happy for you and it is well deserved -xoxo -
helvi2: Very Cool Shot! You deserved the win with a shot like that! Congratulations! -
Charlie Newman: Sorry for the delay in thanking everyone for your support and for the congratulations. All of your comments and advice have been very helpful since I joined. I appreciate it all. Thanks again. -


Charlie Newman: As always I appreciate all the reviews, comments and votes from my FAR family. Thanks. -
helvi2: Congratulations Charlie! You sure where there at the right time and showed us something we don't normally see! :o) -


Charlie Newman: Thanks to all who reviewed and voted for these two little bandits. Appreciate all of your support and I'm glad you liked it. -
Stringbean: Congratulations Charlie.....awesome work! -
helvi2: YEAH, Charlie! That photo was SUPER Cute! Congratulations on your First place win! :o) -
iPhone7: A bit late yet wanted to congratulate you Charlie on a truly wonderful scene and a most deserved win. This was my personal favorite. Good show. -
Charlie Newman
:
I would like to thank FAR for allowing me to become part of the community.
In my first month, I have received some excellent reviews, ratings and comments all of which are much appreciated. In addition, you have been generous in your support, your guidance and your suggestions on how to improve my photography which is why I joined.
Above you have made me feel like a member of the family.
Thank you all for your time and your kindness.

Charlie Newman
: Through photography I have learned to connect with the beauty of the world around me. I have learned to see the beauty of nature, not only with my eyes, but with my heart. As a nature lover I try to capture the magic surrounding us. Through my eyes, I will try to provide you with a new window to the world.
Gary Snyder, the "poet laureate of Deep Ecology", put it into perspective when he wrote, "Nature is not a place to visit. It is home."