Fantastic entries here. Very difficult to chose but this one caught my eye with its dramatic colour and fine capture of insect and flower.
Another Orange Butterfly is stunning. :)
Beautiful!
Very difficult choice! I wanted to vote for all! Maybe I voted for this because it seemed like the most unique...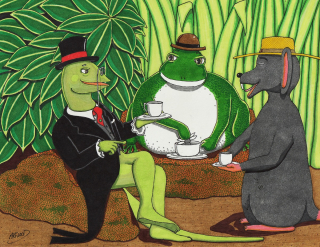 A Bayou Tea Party