FanArtReview wrote to CicaniStar: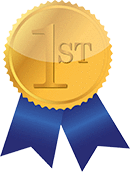 Congratulations! Awakening won the site sponsored contest "Flower Photo Contest"

August 13, 2019 at 4:10AM

CicaniStar: Thank you very much! I am humbled beyond belief, as I have only been posting photographs for about 6 weeks!
August 13, 2019 at 4:45AM
Brady Nielson: Congrats! A really beautiful photograph!
August 13, 2019 at 11:46AM
ABG Photography: Congratulations! It's a beautiful shot.
August 14, 2019 at 10:58AM
FanArtReview wrote to CicaniStar:

Get Me Outta Here!! finished third in the contest "Hummingbird at a Feeder "

August 8, 2019 at 4:10AM

CicaniStar: Thank you everyone! I'm so thrilled you recognized the humor!
August 13, 2019 at 4:46AM
CicaniStar:

I've had a camera in my hand since I was a small child! My 1st camera was similar to a Brownie, and I remember the long thin rolls of film! Then Santa brought me a Kodak Instamatic one year! I carried that everywhere for well over a dozen years! Graduating from Community College, I was given my first SLR, a Ricoh! I was in heaven! Yes, I had to have all the attachments too! As I live in Central Florida, I am never at a loss for a subject to shoot! With that film SLR, during the 80s and 90s I kept my camera bag in my car, and it paid off many times! As digital was born, I "purchased" a nice Sony DSLR with Rewards points from my job, that I still use. Sadly, as cameras now incorporate so much plastic in their design, rather than metal and glass, I cannot keep it in my vehicle any longer. You would not believe what a melted camera looks like!!! I love photography, and am THRILLED the camera I di carry everywhere, also makes phone calls!!! C-☆!

July 15, 2019 at 7:42PM