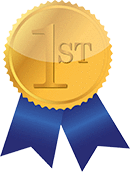 Glena Jessee-King: Congratulations, artist friend on your first place win with "turbulent times" the Water art contest. Well done. Glena -
Ray Gordon: Congratulations for you win with 'Turbulent Times' definitely a wonderful painting with a fitting title. Ray -
helvi2: Super job My Friend! Congratulations! :o) -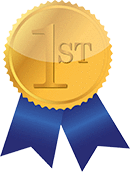 alaskapat: Awesome ! I?m so happy for you ! I knew this was the winner! -
Glena Jessee-King: Congratulations, my friend. It is the most colorful, more colors and so bold. You, your work is so deserving. Glena -
Ray Gordon: Jewell, so cool, your creative genius shines again. Congratulations. Ray -
helvi2: Not surprised at all! Snazzy is a gem! Congratulations my friend! :o) -
FBI GUY: Congratulations of the Colorful Contest. Well-deserved and a delight to have the opportunity to review and vote on your entry. Gary -
Jodi Kay: Wooohooo! Love this one! Congratulations!! -


helvi2: Loved the waves! Congratulations My Friend! :o) -
Shadow catcher: Congrats, can't get over the similarities between the two photos; very well done, it's a beautiful image! :) LeeAnn -
Glena Jessee-King: Congratulations, artist friend Jewell, for your win with "Atlantic Ocean" the Sea Photo Contest. Beautiful capture indeed. Glena -


Glena Jessee-King: This reflections photography, serene, is outstanding and serene as your title indicates. Outstanding work artist friend. And, Congratulations on your win. -
Ray Gordon: Congratulations Jewell for a fine finish on your Serene Reflections -
Shadow catcher: Congrats, a beautiful photo with an excellent title, definitely a place I would love to go to! :) LeeAnn -

Ray Gordon: Congratulations for being the recognized artist for July 2022, you deserve it. You a wonderful example for this award. Ray -
helvi2: You're so deserving of this recognition! Congratulations Jewell!!! :o) -
CorbyLinda: Congratulations on your recognition. Well deserved. Linda -
alaskapat: Congratulations my friend! I?m happy for you! This is a well deserved award! -
Glena Jessee-King: Congratulations on your win as Recognized artist for July 22. You deserve it and do fine work, my friend. -


Glena Jessee-King: Congratulations on your wins, Jewell. I haven't heard from you in a while, dear artist friend, Jewell. -
Glena Jessee-King: Congratulations, artist friend Jewell, on your wins. Really liked the last one too, of the landscape with all its beauty. -
Glena Jessee-King: Congratulations on your second place with the skies in motions. Love that work, Jewell. -
Glena Jessee-King: Jewell, The scene really looks like the three wisemen and I wrote that before being informed that you had work online and it was title "Three Wise Men." Love the words at the bottom too. Wanted this separate from my review. Great photography! -
Jewell McChesney
: Please do not be hesitant to write a review for a pretty painting! I'd rather see that you enjoyed it for the subject than the expertise! Would love to hear from you!

Jewell McChesney
: The girls in my Freckles, Frills and friends can be found in my book, The Joy Journal.
Can be found here.
https://www.magcloud.com/browse/issue/1688537



photos4u2c: Being a photographer, I usually comment on photos, but this caught my eye. This is beautiful ?. looks like it could be a painting by a famous artist. Something about this picture made me really study it ? it has depth and a variety of things to view. In my humble opinion, you have talent. Thanks for sharing. -
Glena Jessee-King: Congratulations on your win (3rd place) in the Flower Art contest. -
Jewell McChesney
: I am a self taught artist and still learning. I don't mind helpful critique. I will reciprocate. We can never stop learning.
But overall what really interest me is whether or not my images touch you emotionally or trigger a memory that inspires you!